July 2015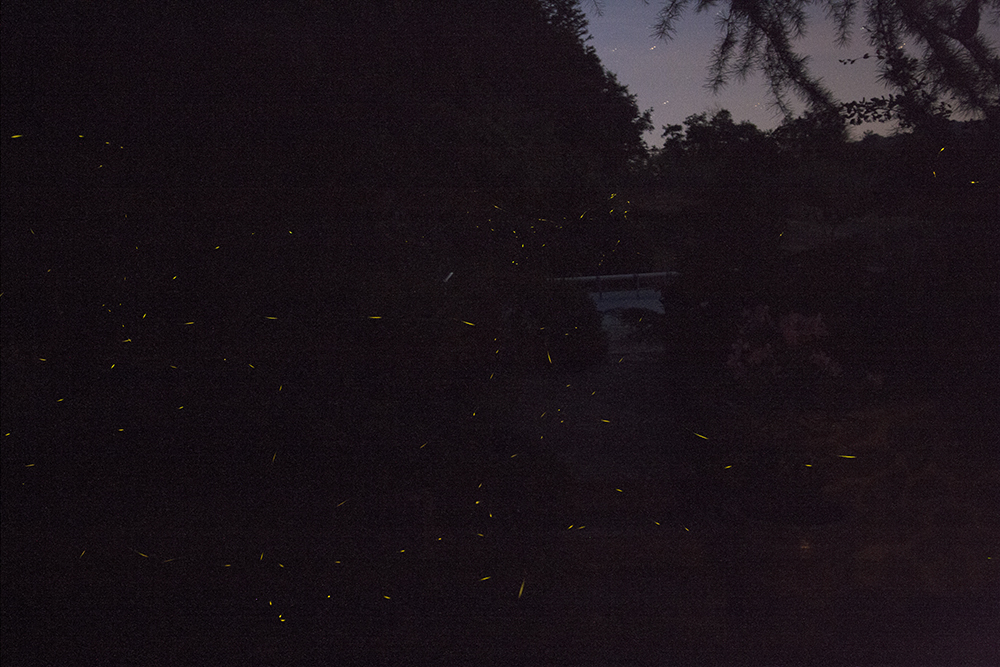 July is the season for fireflies around our garden in the hills of Tuscany. Having shown them to entranced six-year-old granddaughter Mali, I decided it would be fun to photograph them. As ever, the Internet was a font of ideas and this is the result of my efforts.
Six shots taken with my Canon 40D with EFS 10-22mm lens at 22mm, mounted on a tripod with ISO set at 1600, each exposure 15 seconds at f4.5. All files pulled into PS and overlaid as layers. Block all layers (copy the background one first so it's included) and set the blending mode to 'lighter colour'. This has the effect of letting the bright spots through the layer pile while ignoring the rest of the images, which then effectively adds all the lights from the fireflies in each shot to the top layer Pretty cool – and Mali now has a lasting record of her magical experience.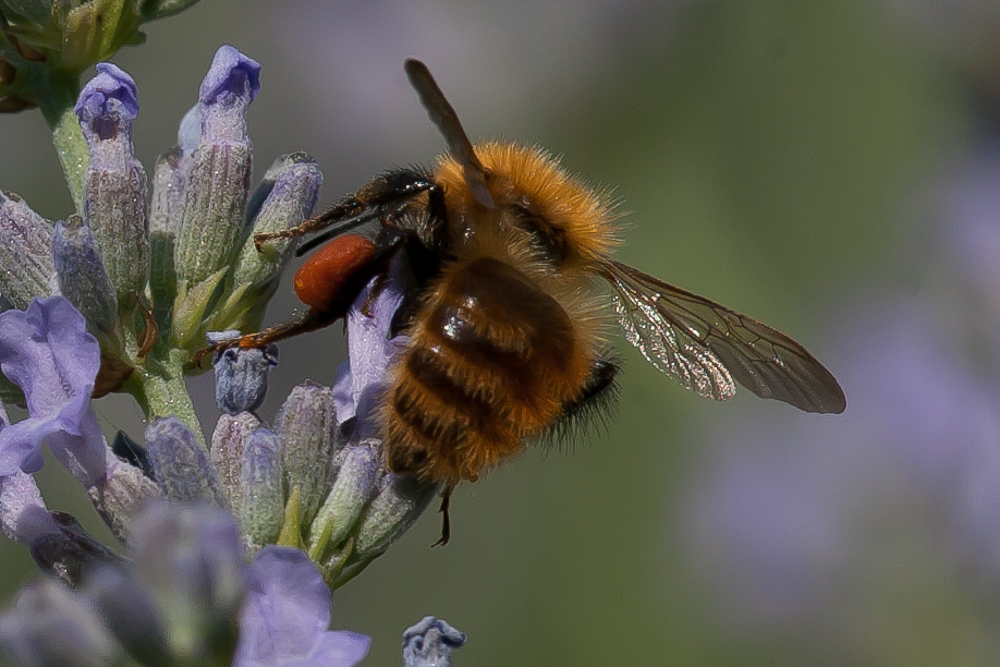 Bumble bee on lavender filling her pollen baskets. Taken in garden at Gupole, Tuscany.
Canon 1DMkII with Canon EF 300mm 2.8 lens with Canon 25mm tube.  ISO160 f8 at 1/800 Tweaked on LR