February 2016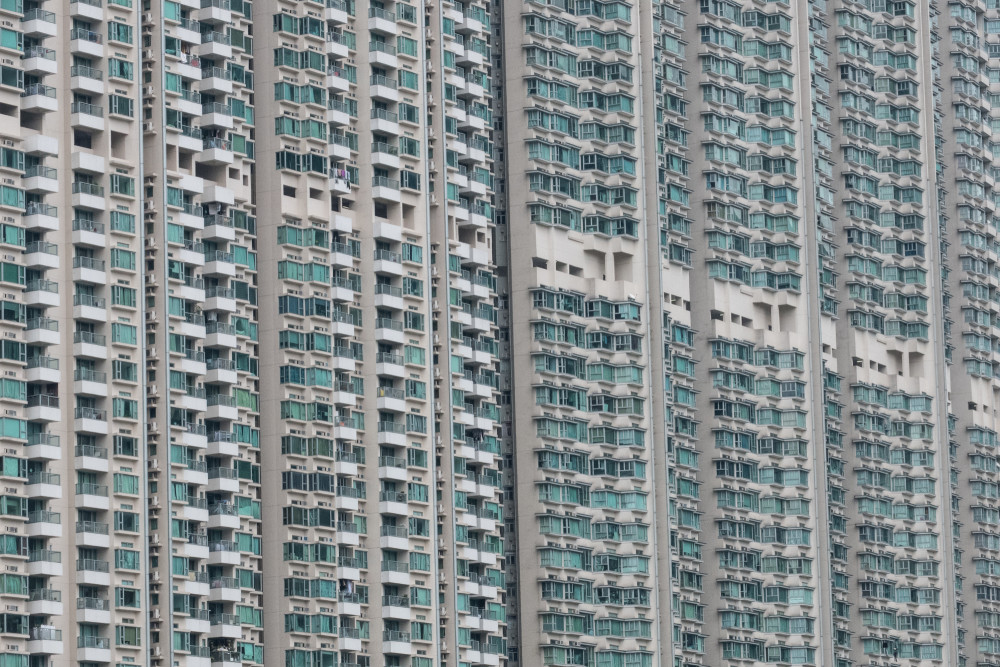 Thirty years ago, Tung Chung Wan was a sleepy village on the north coast of Lantau Island, Hong Kong. Then along came the new airport …
This block is one of many in present-day Tung Chung, a bustling new town of around a quarter of a million people a stone's throw from Chek Lap Kok, HK's international airport.
We nearly stayed in an airbnb in one of these, but in the end chose a more rural, bicycle-only village on Lantau's southern side – half an hour on the bus from Tung Chung and another world. Long may it remain.
Canon G3X 24-600 equivalent optical zoom ISO800 1/800 at f8, 153mm equiv.