People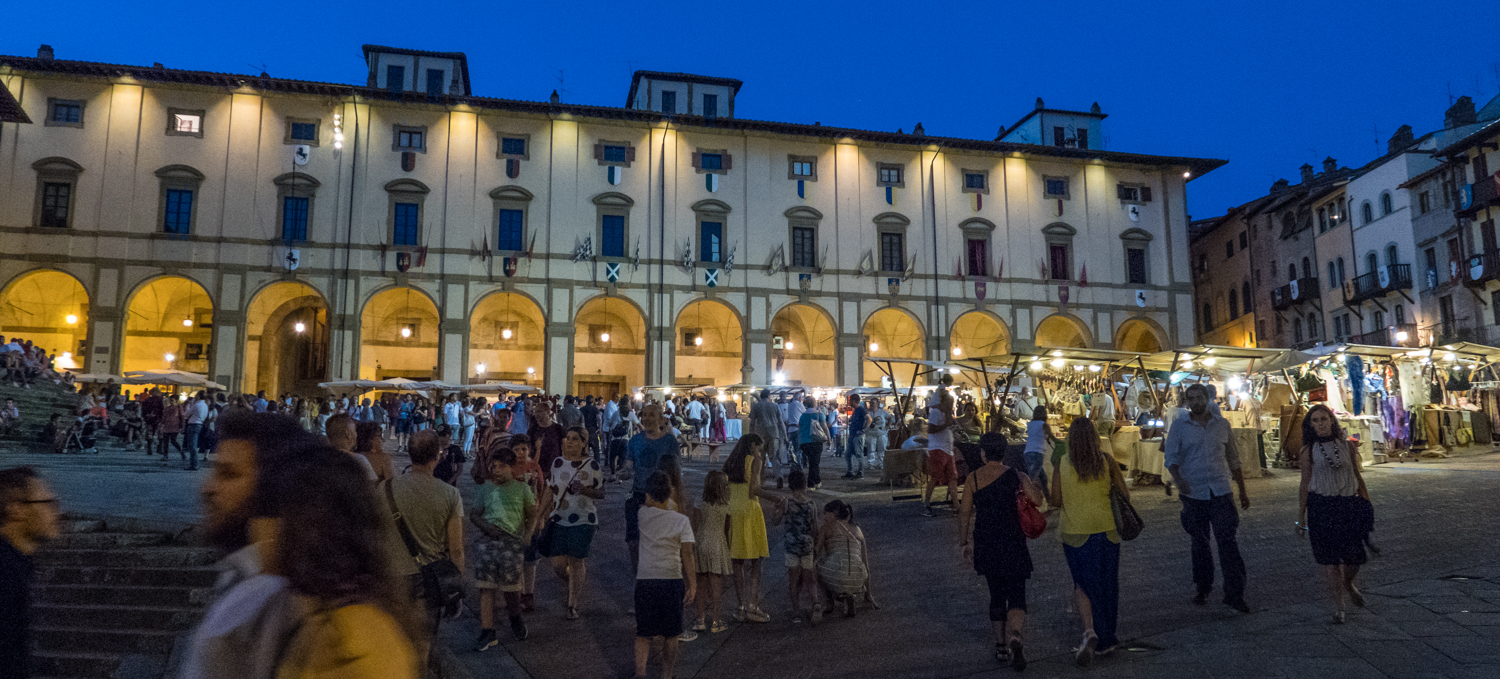 An early evening light adds to the magic of the market in Arezzo's Piazza Grande during the Arezzo Back in Time Festival.
Canon G3X ISO2000 1/30 at f/4.5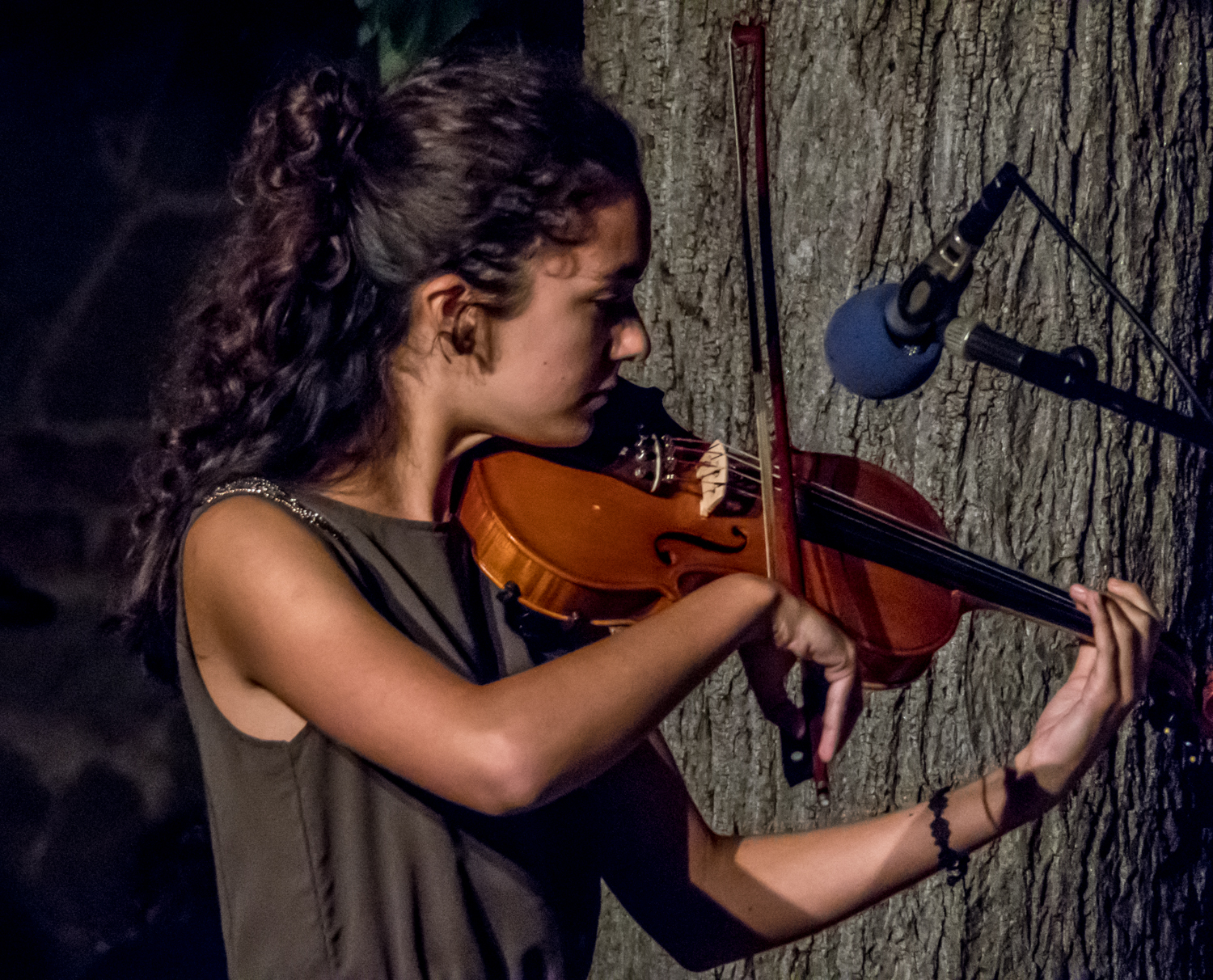 Another shot from the evening of Neapolitan songs in the square at Monterchi, this one of another  young relative of Vittorio Perla accompanying him on her violin.
Canon G3X ISO6400 1/160 at f/5.6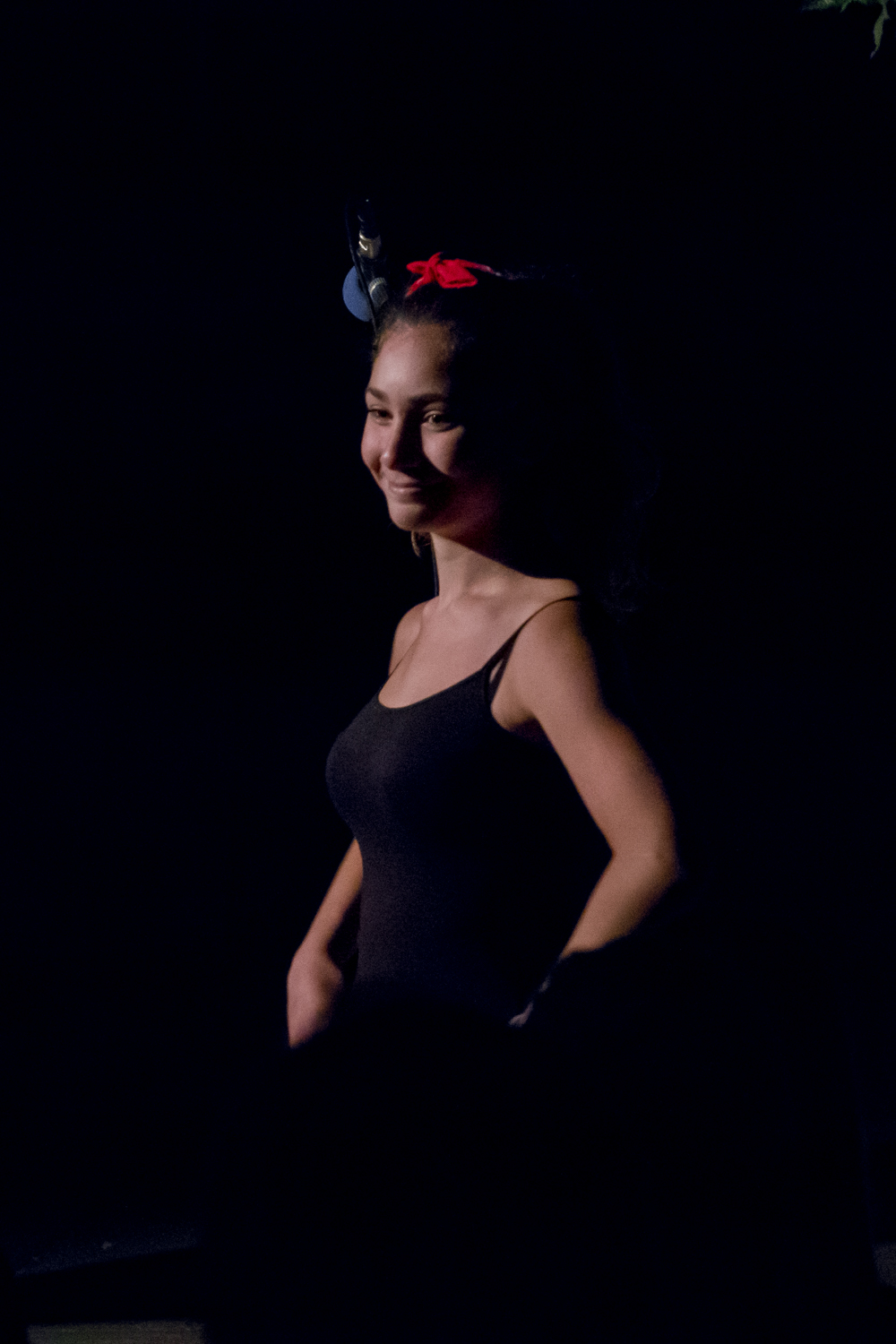 At the recent concert of Neapolitan songs we went to in Monterchi given by Vittorio Perla (see shot of a few days ago), this young lady, who I think was a granddaughter, entertained the crowd with her friend with a few dance moves.
Canon G3X ISO6400 1/160 at f/5.6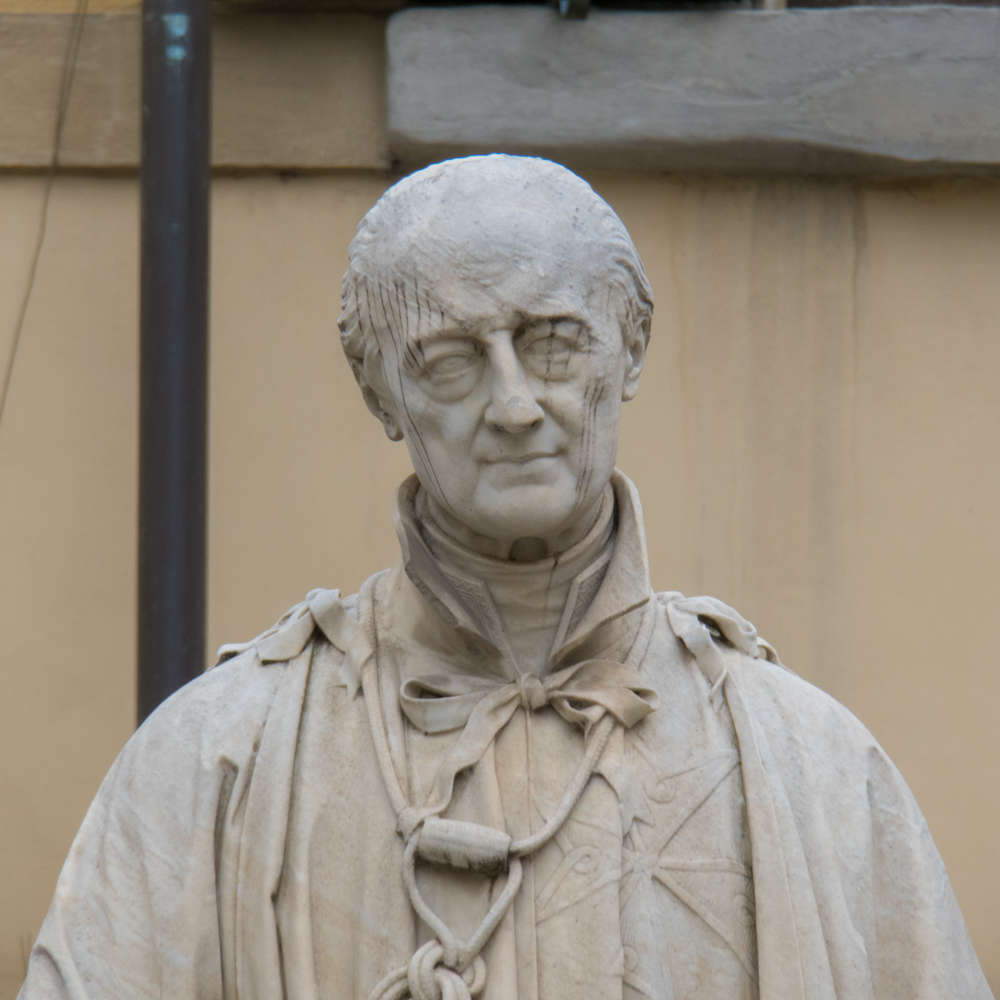 Must have been a special guy to get his own statue in the Piazza San Francesco, Arezzo. Fossombroni was a mathematician, statistician, engineer, economist, politician, diplomat and intellectual. 1754-1844.
Canon G3X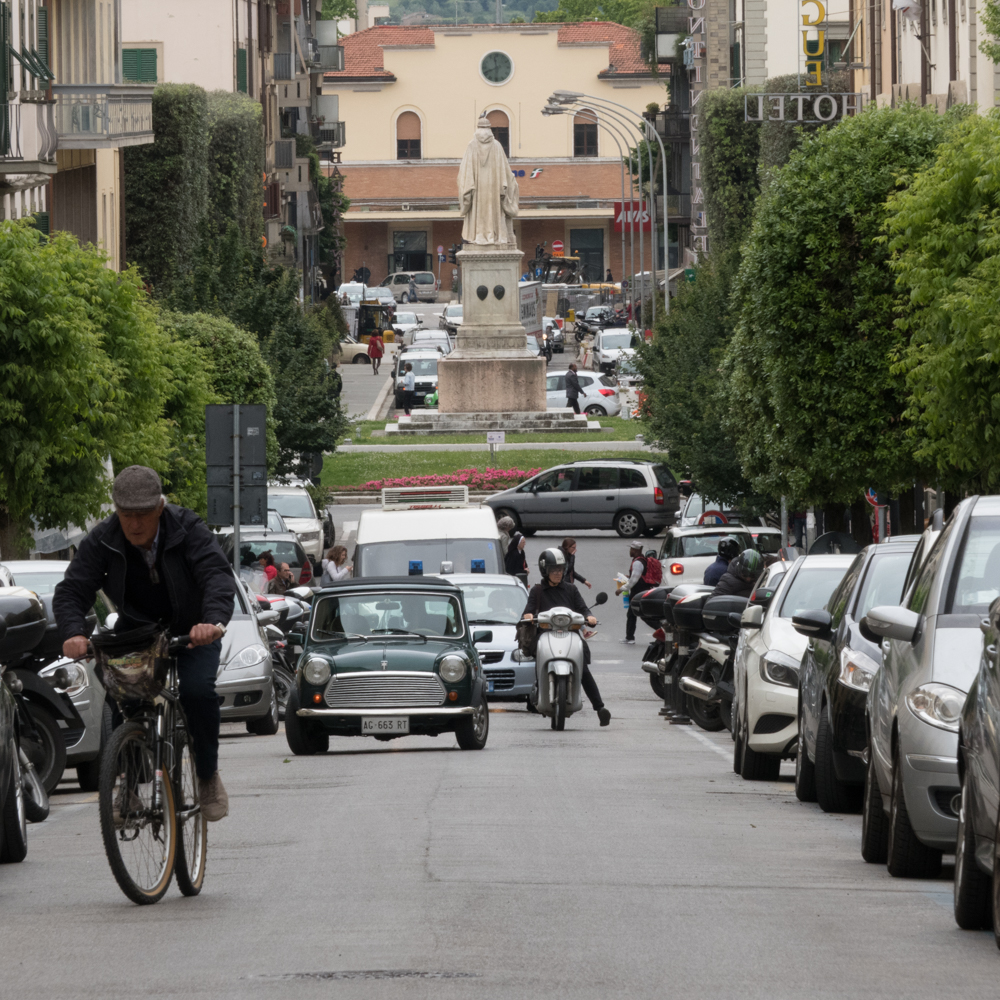 A telephoto view from the Piazza San Francesco past the statue of Guido Monaco to the train station.
Canon G3X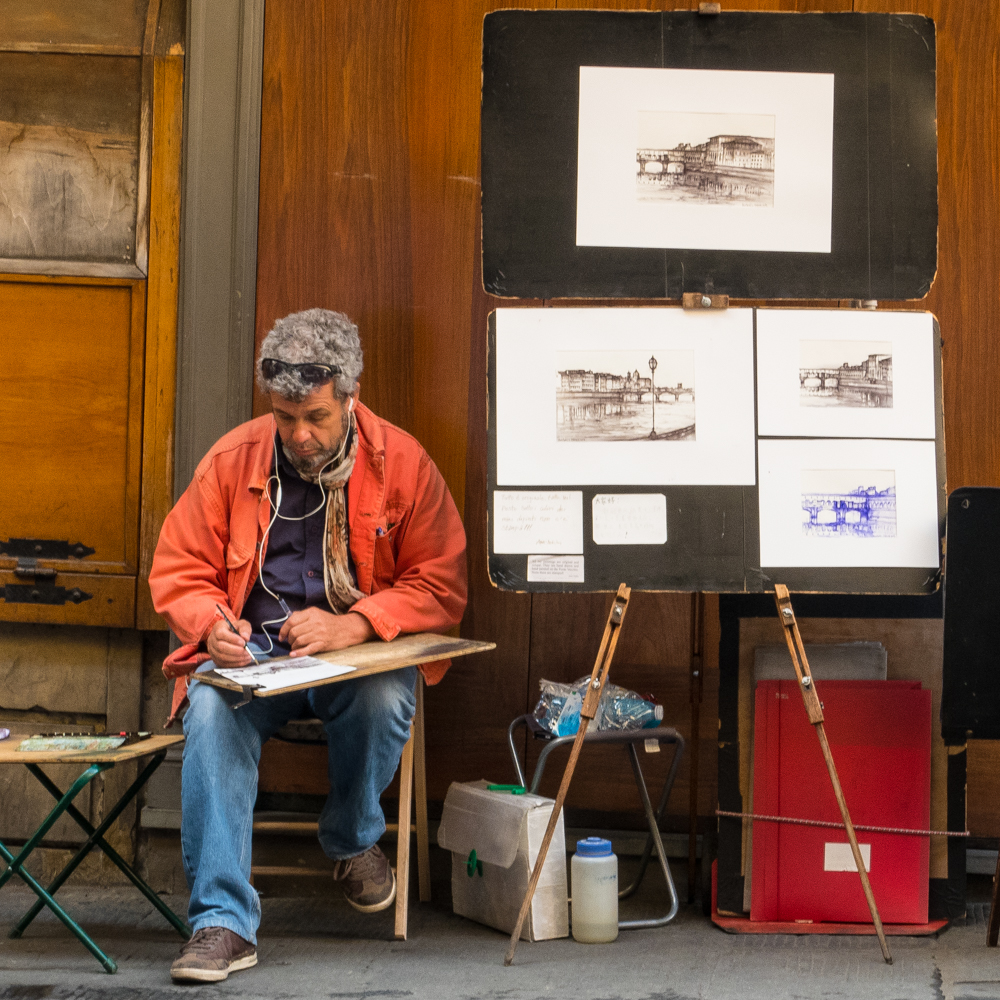 Amid the hordes of tourists flooding across the Ponte Vecchio, this artist quietly continued with his creations, unaffected by the noise and bustle.
Canon G3X ISO250 1/250 at f/8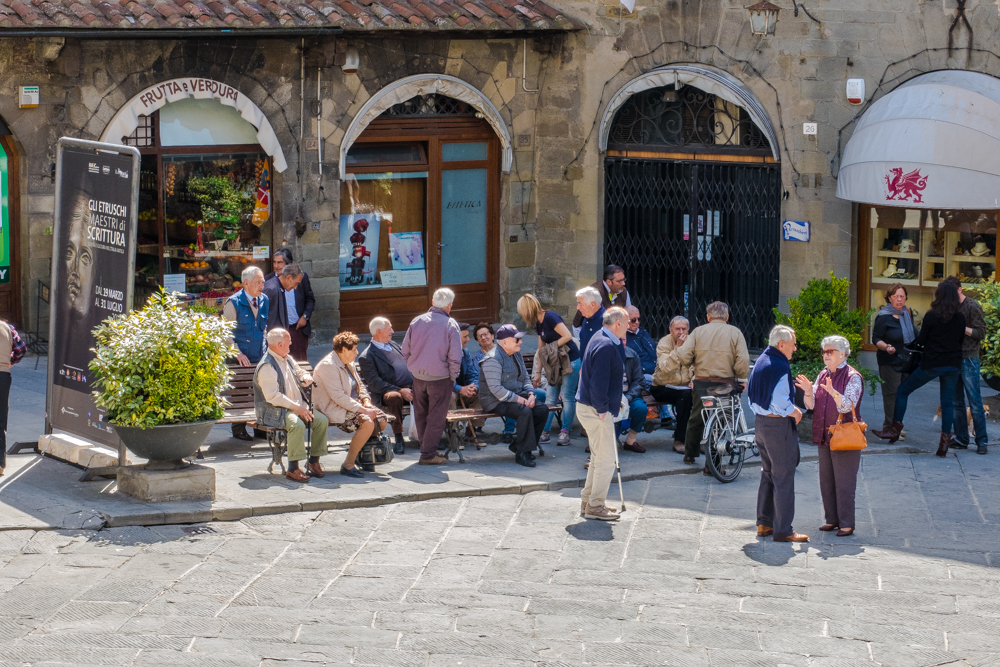 A group of Cortonese gathered in the Piazza delle Republica, Cortona for their morning chat, a scene repeated every day in countless towns and villages all over Italy.
Canon G3X ISO 250 1/100 at f/10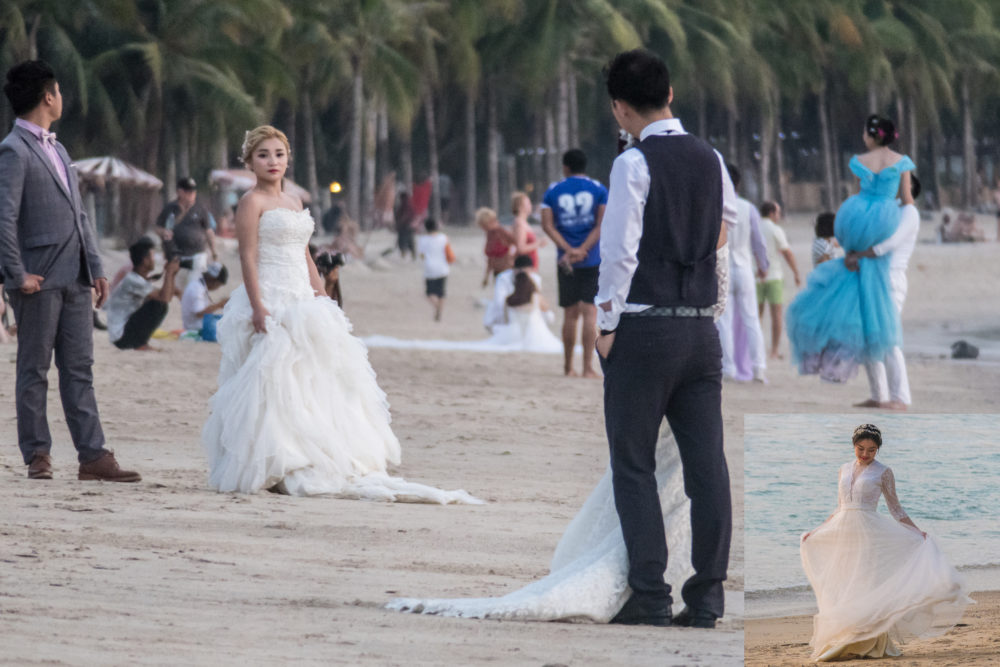 The beach wedding photo has become something of an industry on Kamala beach where every evening around sunset now many groups of what seem to be Chinese wedding couples and photographers gather to snap away. There's a definite Monty Python feel to the whole thing as they all go through a fixed repertoire of poses.
Canon G3X