Phuket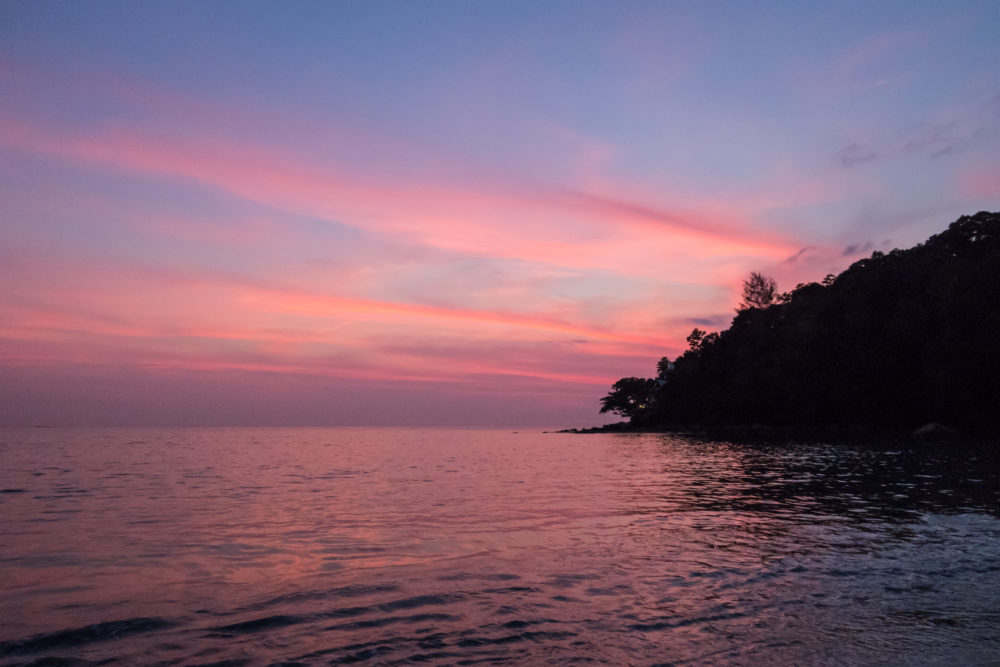 A final sunset from Kamala beach. Tonight we're heading back to Italy where apparently it snowed yesterday. Mmm …
Canon G3X ISO 800 1/125 at f/5.6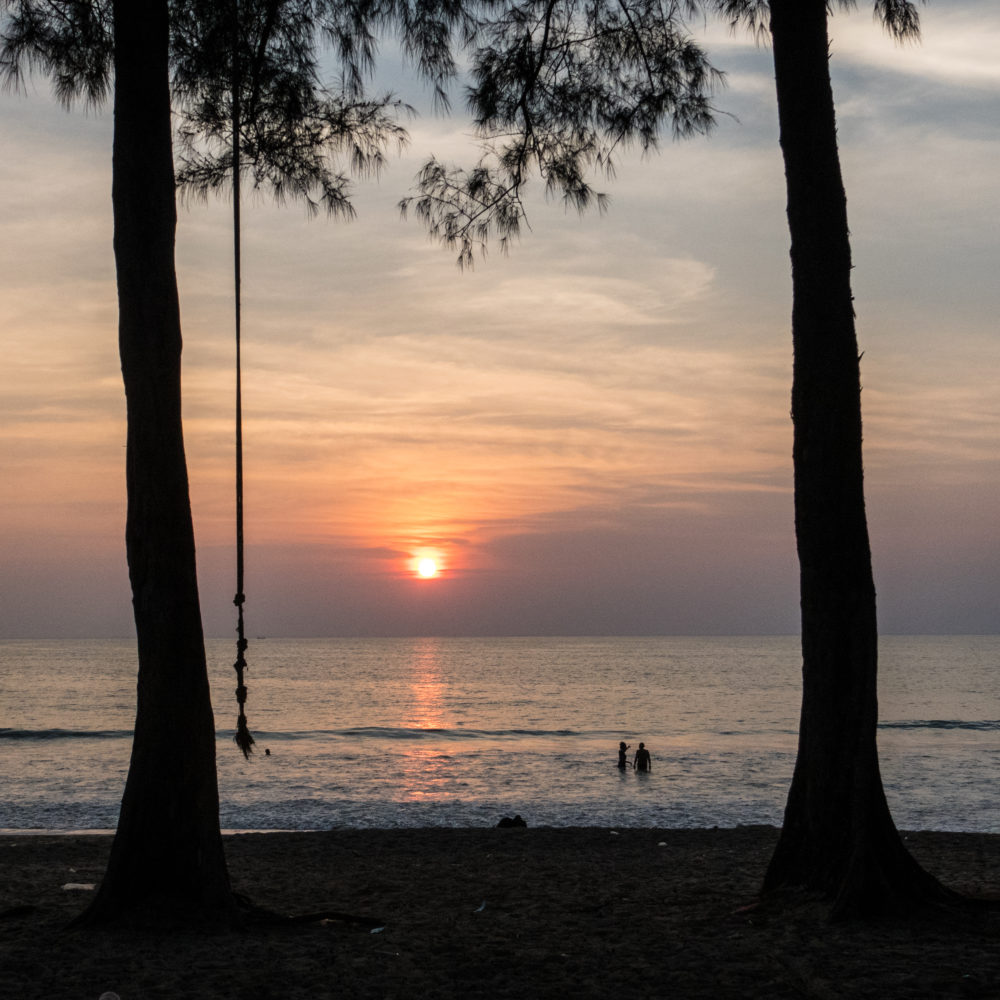 One day after another, they just keep coming. 🙂
Canon G3X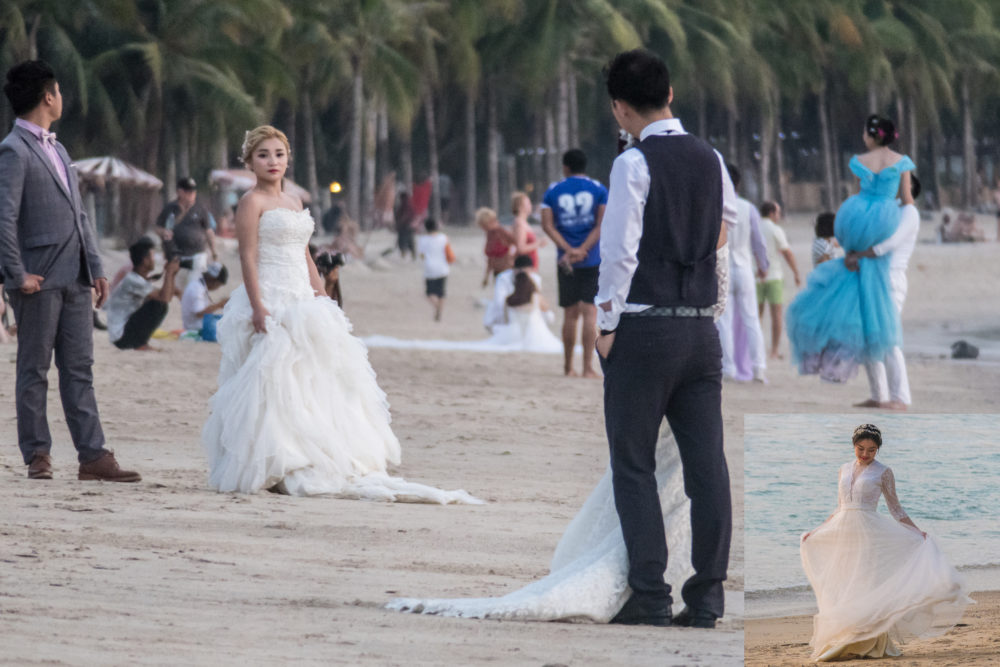 The beach wedding photo has become something of an industry on Kamala beach where every evening around sunset now many groups of what seem to be Chinese wedding couples and photographers gather to snap away. There's a definite Monty Python feel to the whole thing as they all go through a fixed repertoire of poses.
Canon G3X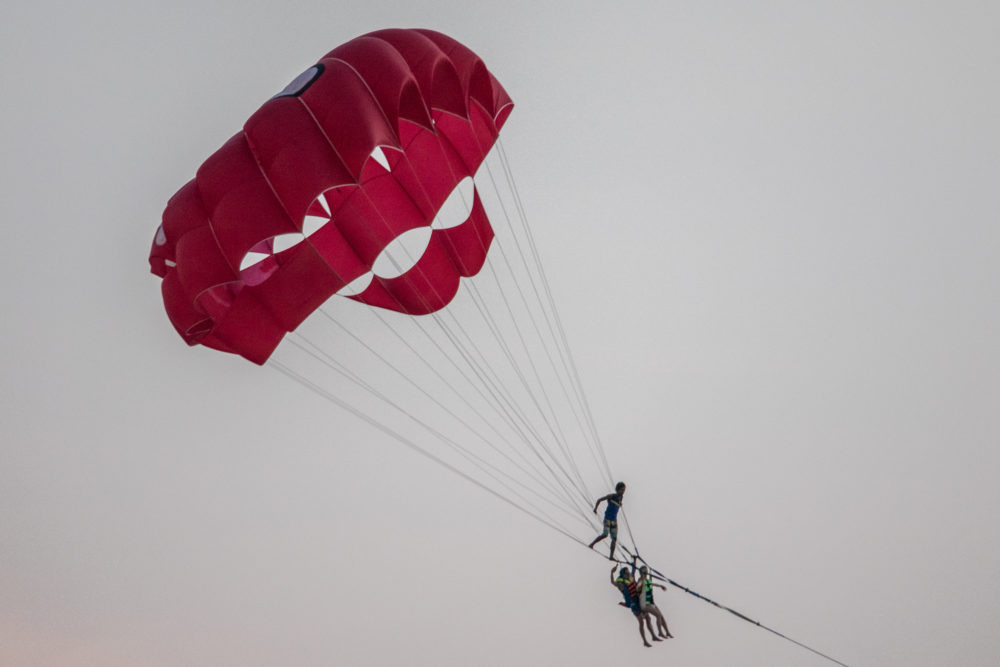 This is Thailand! A parasail at Karon beach, Phuket. The punters are well harnessed, but the cowboy guiding the parasail in light winds? They were over fifty feet above the water when I snapped this.
Canon G3X  at 220mm (600mm equiv) ISO250 1/125 at f/6.3. Cropped in LR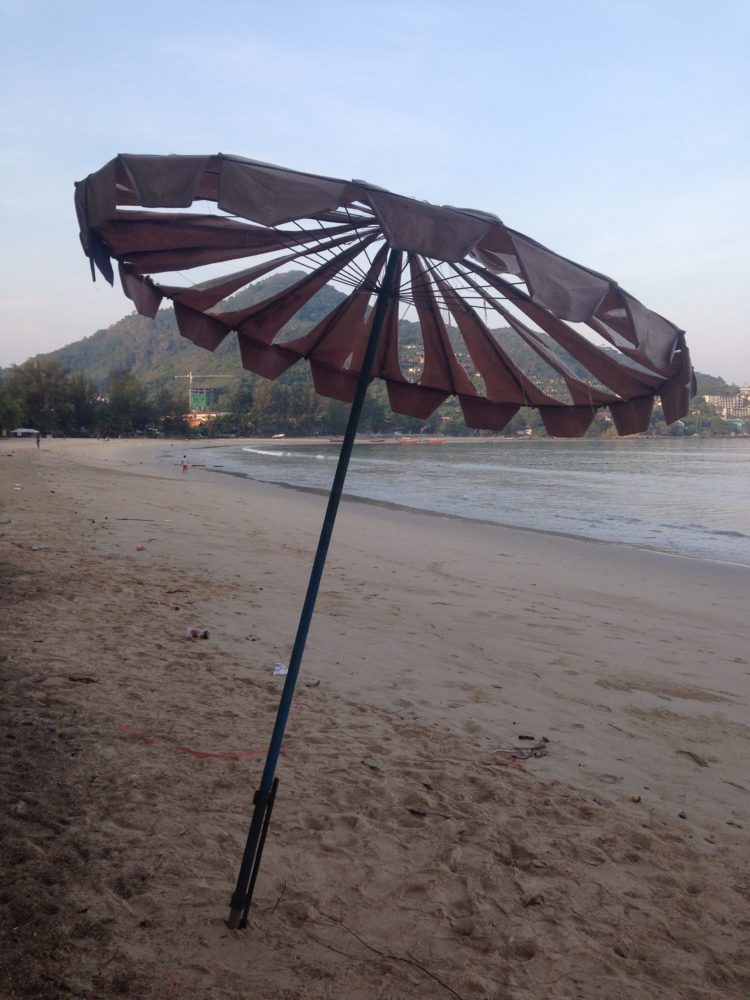 An innovative new addition to Kamala beach this morning: the cloudy day beach umbrella 🙂
Shot on my iPhone 5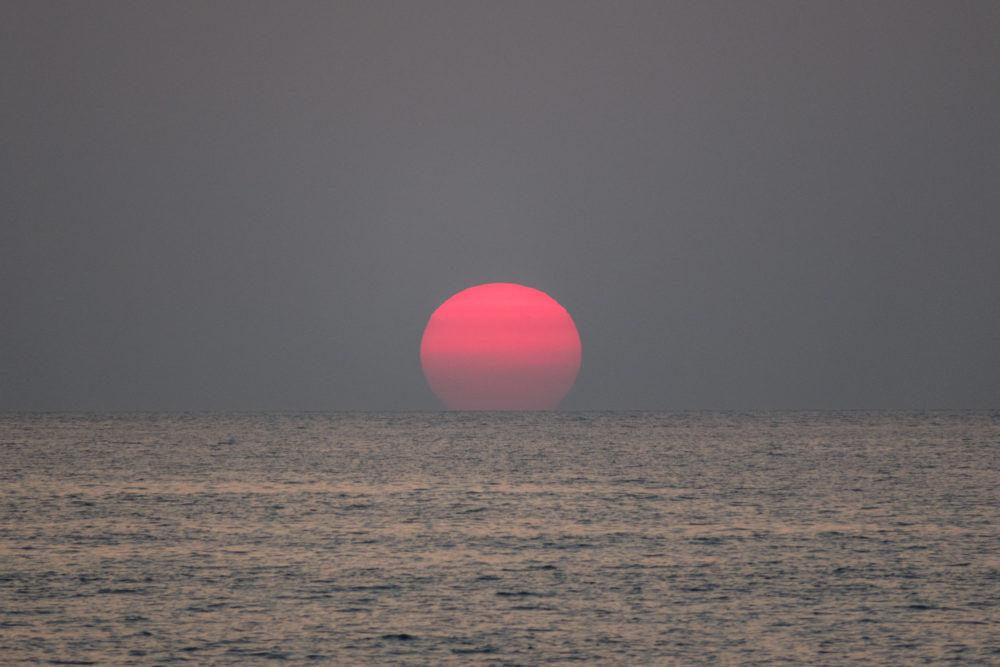 Magical sunset yesterday evening at Kamala Beach, Phuket
Canon G3X at 220mm (600mm equiv) ISO500 1/500 at f/6.3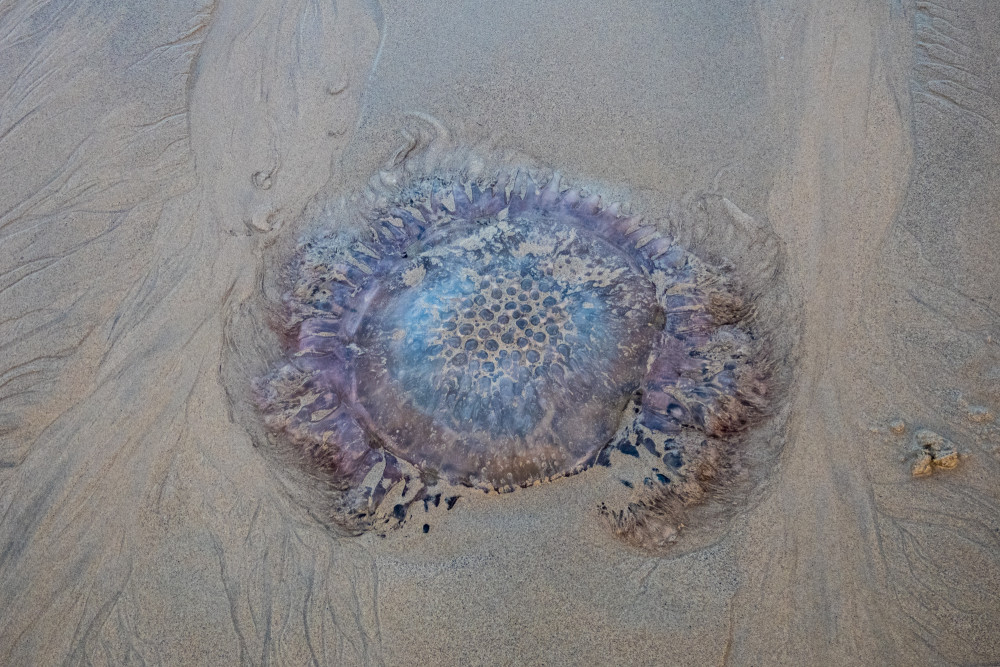 Jellyfish like this one are regular visitors to Kamala beach at this time of year. And at about 20 inches in diameter, not fun to accidentally tread on or, worse, swim into. Gail wears full body swimwear since they seem to seek her out,  and still gets the odd sting on the wrists or ankles 🙁 Having said that, they do have a rather majestic beauty.
Canon G3X  ISO500 1/500 at f/3.5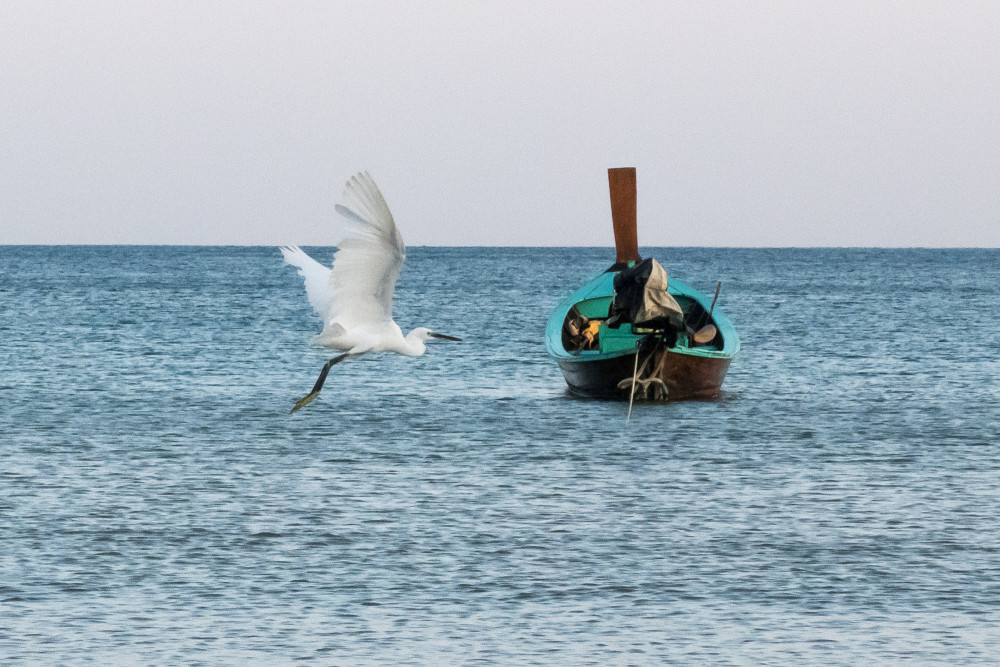 A little egret checking out the best breakfast spots on Kamala beach.
Canon G3X ISO640 1/1600 at f/7.1  Tweaked and cropped in Lightroom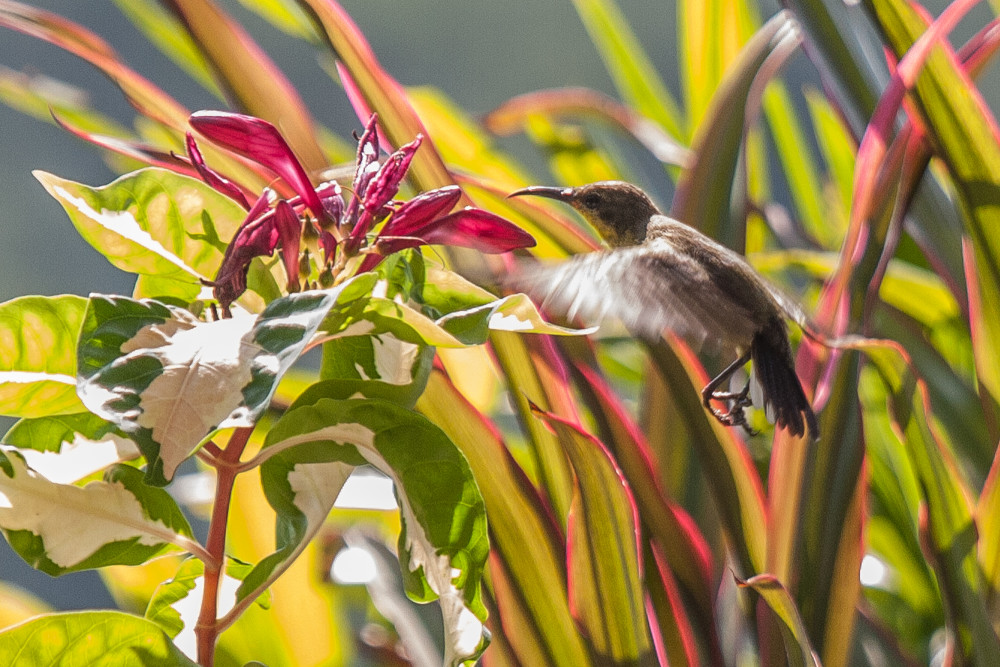 A few days ago I posted a shot of a male olive-backed sunbird visiting a flowering shrub on our balcony. He has continued to visit and now his wife has come along too. The female is less colourful than the male, with a plain yellow breast. She's a little shyer too, not liking the sound of the Canon 40D taking 6 frames per second. These birds are tiny – about 6-8 cm – and they move fast, like hummingbirds.
There's a set of the images of both birds in the gallery/showcase that are a mixture of shots taken with the 40D with a 70-200mm lens, and with the G3X at full telephoto.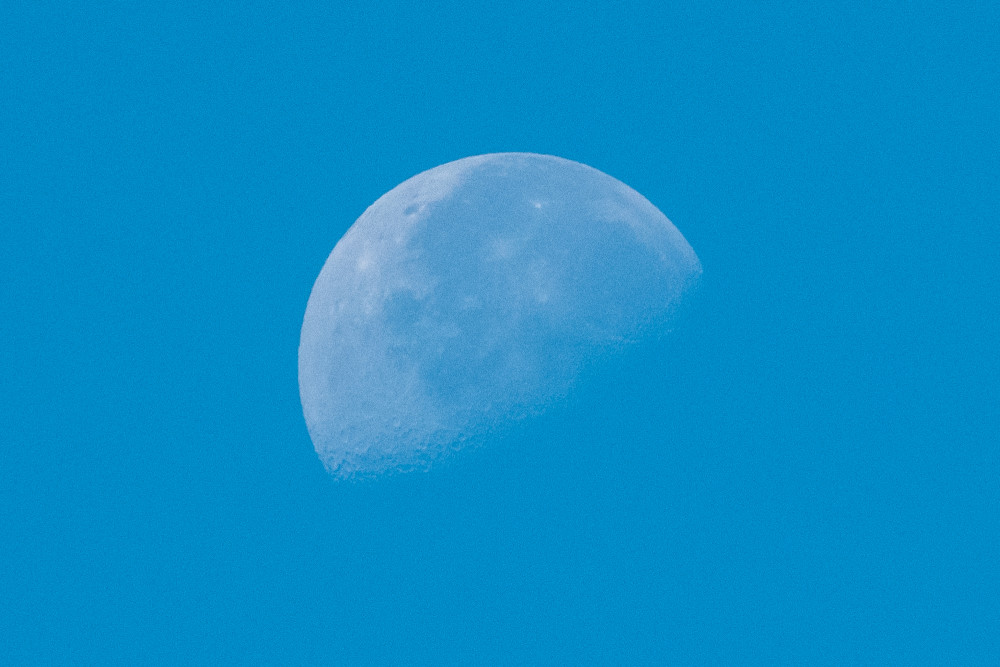 A waning moon over Kamala, Phuket at eight this morning.
Canon G3X ISO1000 1/2000 at f/8 & 220mm (600mm equiv). Adjusted and cropped in LR