Phuket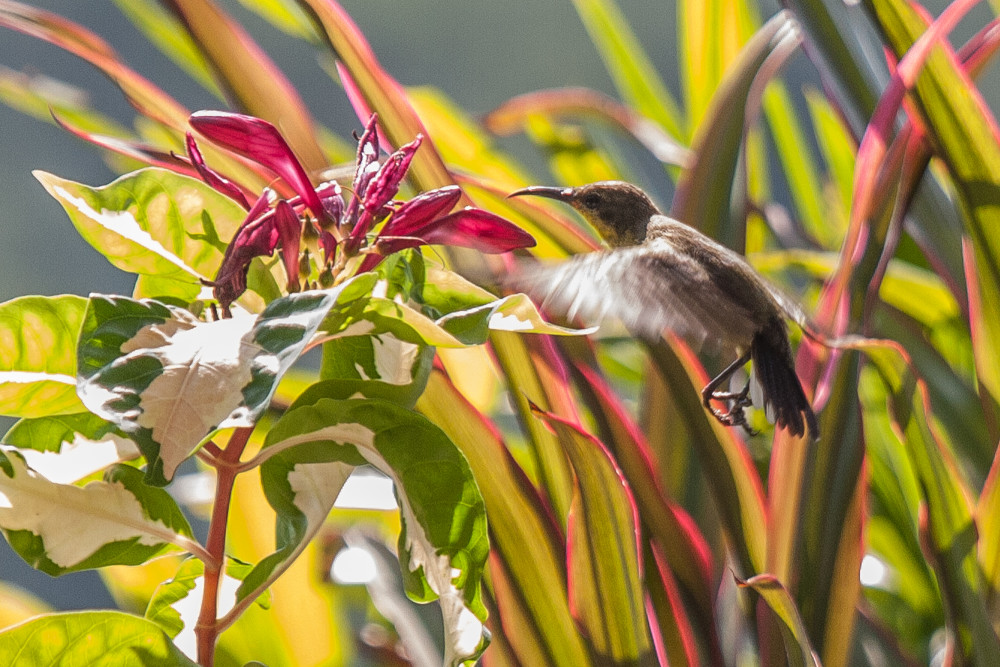 A few days ago I posted a shot of a male olive-backed sunbird visiting a flowering shrub on our balcony. He has continued to visit and now his wife has come along too. The female is less colourful than the male, with a plain yellow breast. She's a little shyer too, not liking the sound of the Canon 40D taking 6 frames per second. These birds are tiny – about 6-8 cm – and they move fast, like hummingbirds.
There's a set of the images of both birds in the gallery/showcase that are a mixture of shots taken with the 40D with a 70-200mm lens, and with the G3X at full telephoto.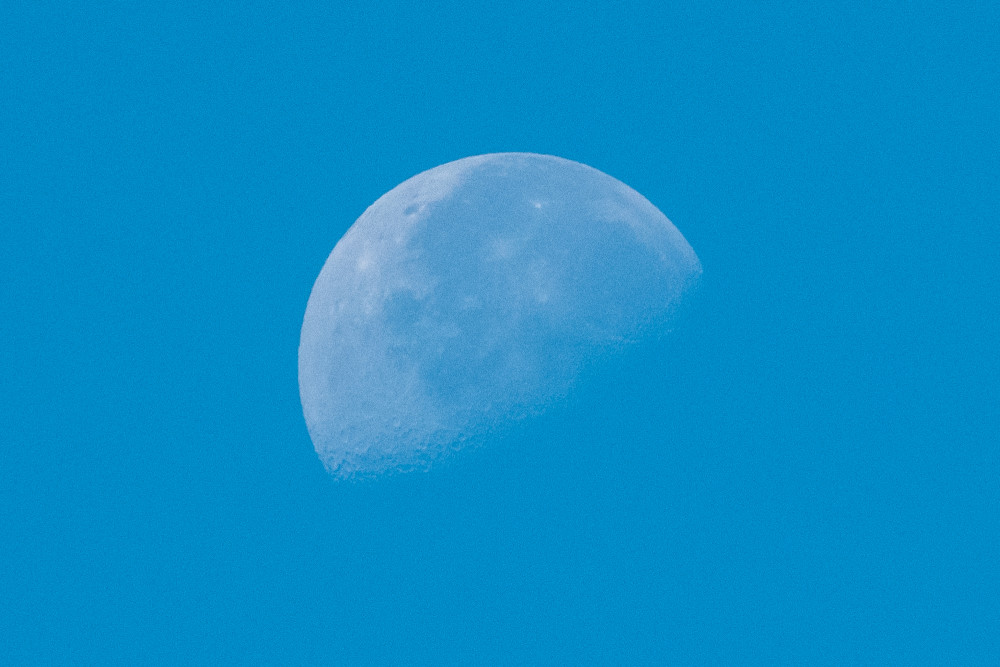 A waning moon over Kamala, Phuket at eight this morning.
Canon G3X ISO1000 1/2000 at f/8 & 220mm (600mm equiv). Adjusted and cropped in LR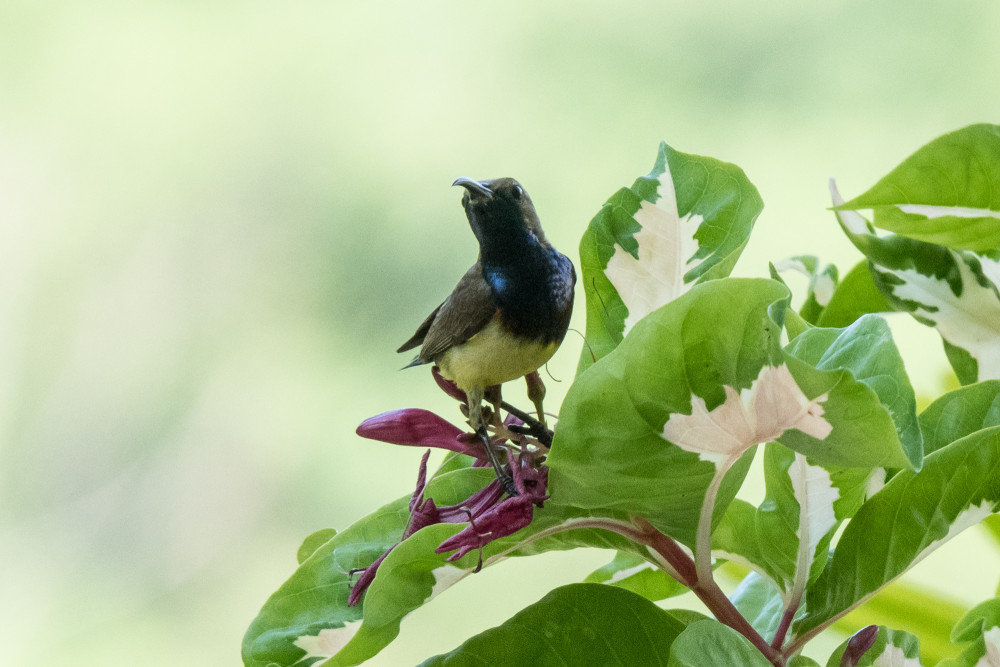 A chirpy and enthusiastic olive-backed sunbird (Nectarinia jugularis), a frequent visitor to our balcony over the last few days since the variegated shrub he's sitting on started to flower.
Canon G3X ISO640 1/640 at f/5.6. Cropped in LR.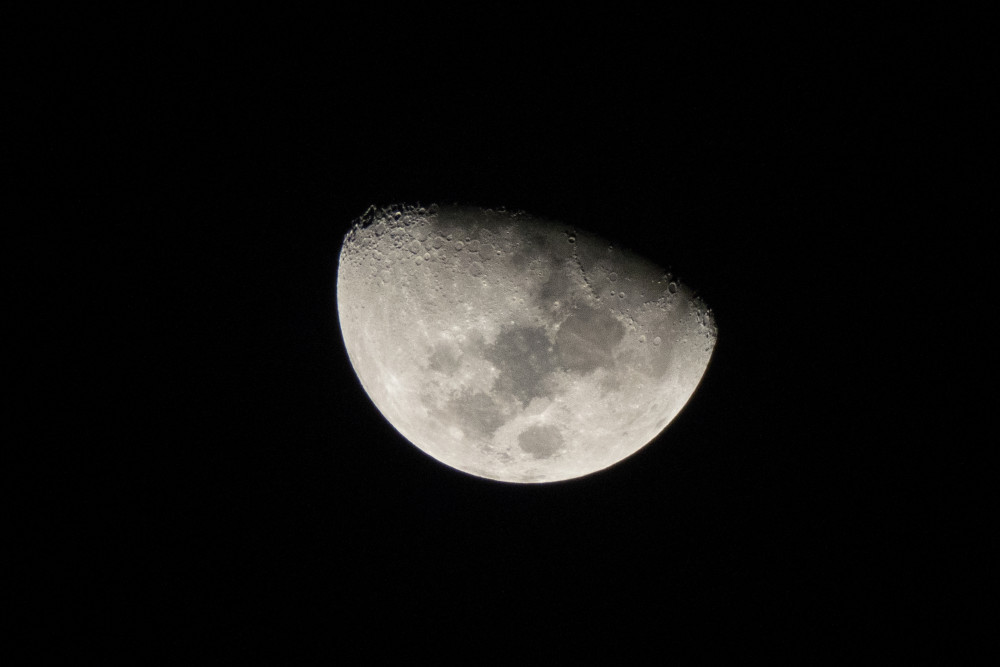 Another shot of the moon over Kamala. This one was taken a couple of nights ago (18 March) – it's been too cloudy since
Canon 3GX on manual. ISO 500 1/640 at f/5.6 and 220mm (600mm equiv)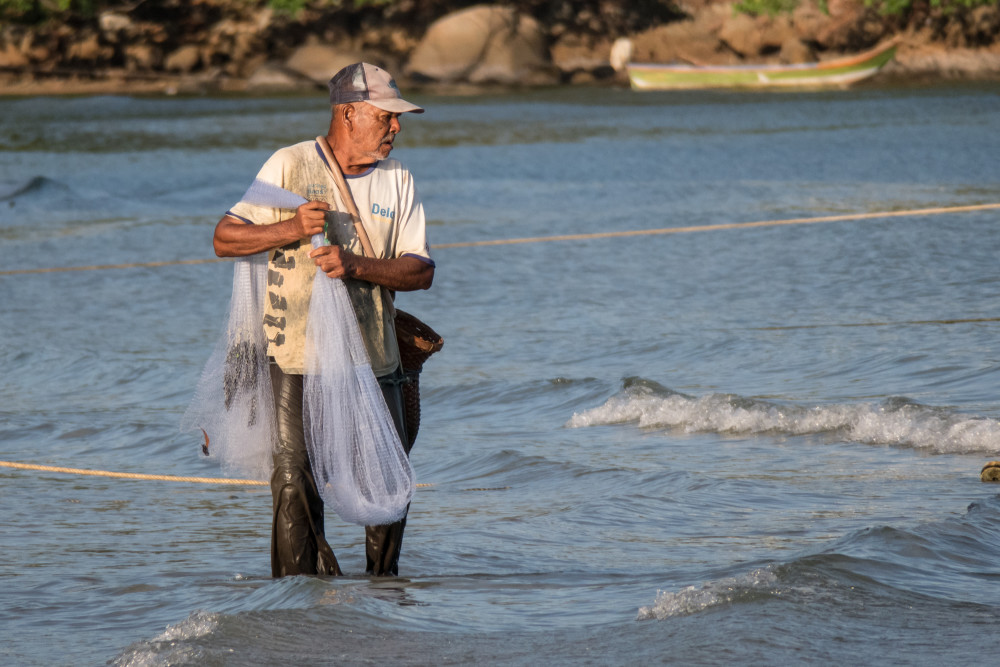 A fisherman hand trawling on Kamala beach, Phuket.
Canon G3X ISO400 1/1250 at f/7.1 and 220mm (600mm equiv).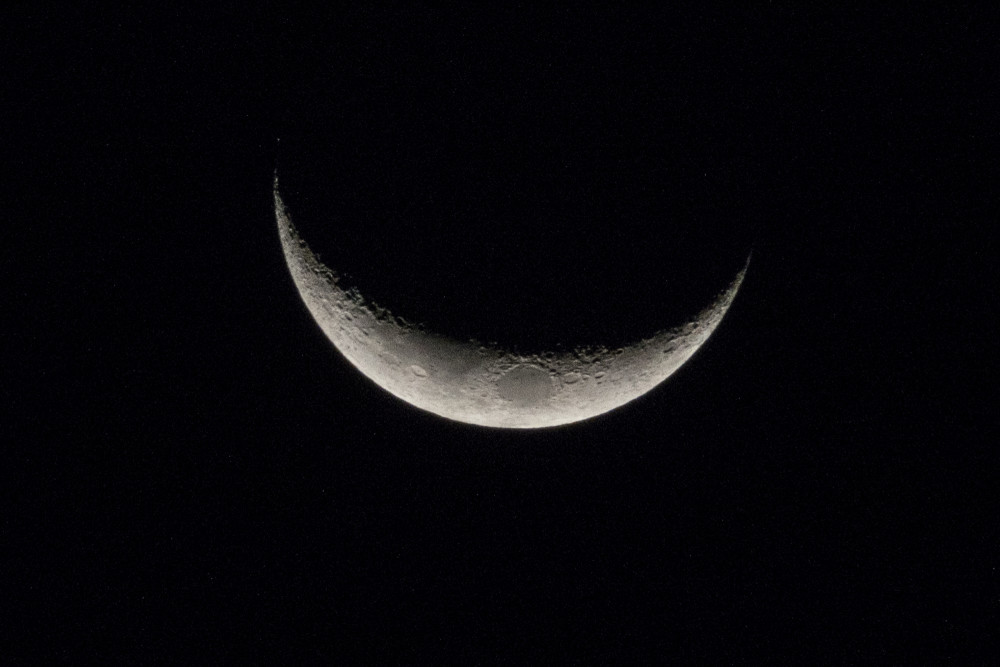 A young moon hanging over Kamala last night (12 March 2016).
Canon G3X handheld at 220mm (600mm equiv). ISO 1250 1/125 at f/10 Manual. This little camera has impressive image stabilisation.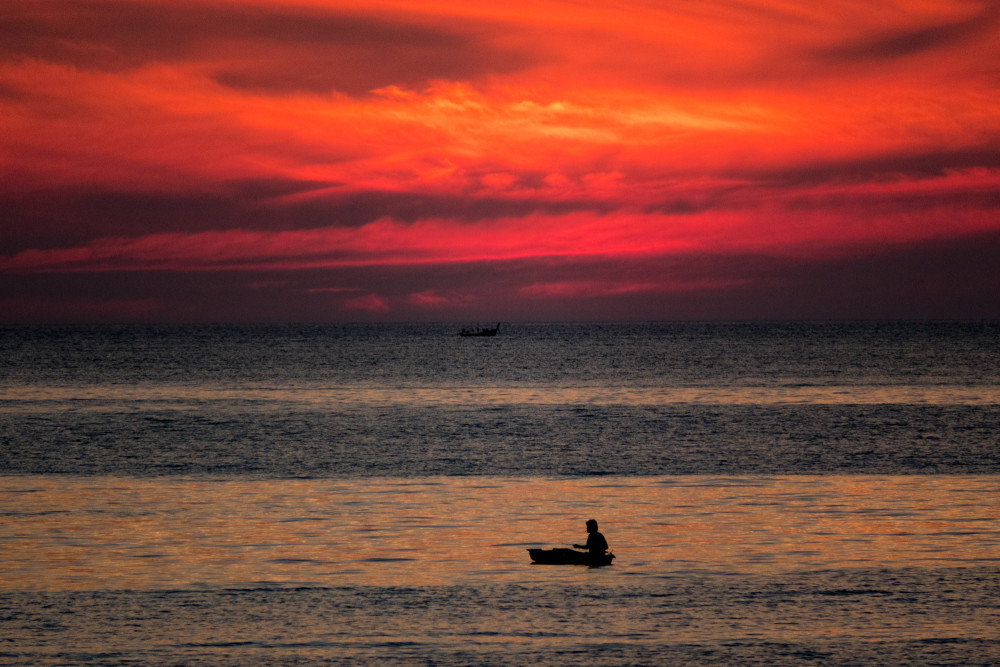 Looking west onto the Andaman Sea, the sunset view from Kamala beach is often dramatic, especially when there's some cloud. The constantly changing hues of reds, oranges, creams, blues and yellows are always a delight, and when there's the added interest of a lone fisherman, it's even more magical.
Canon G3X ISO400 1/400 at f/5.6 and 220mm (600mm equiv)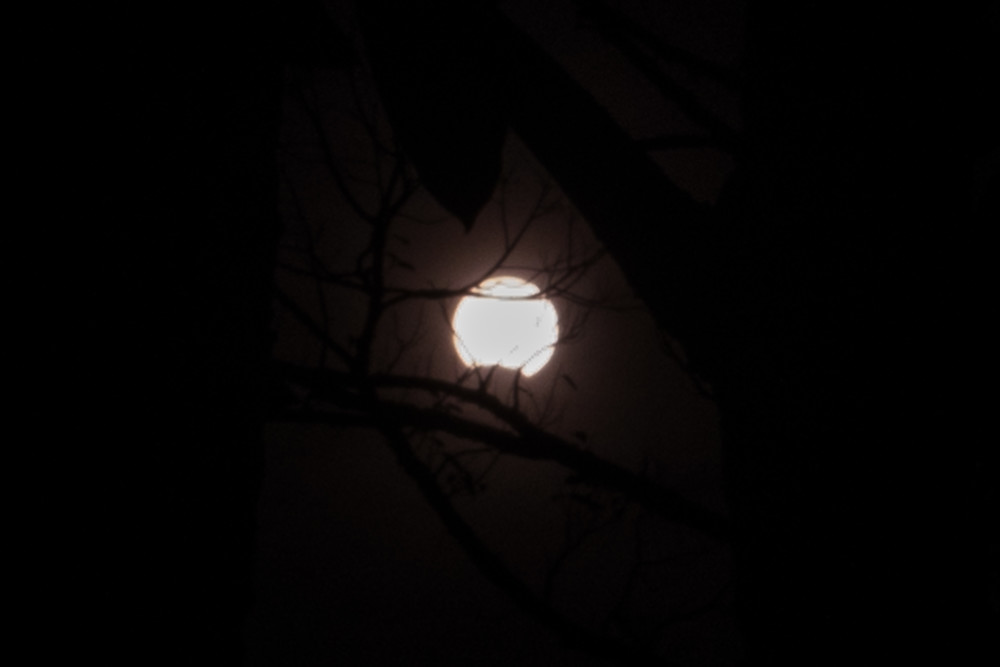 This morning's  solar eclipse (9 March 2016) was only partial here in Phuket and I was on Kamala beach without the camera for most of it, torturing my eyes as I tried to view it through sunglasses held at arm's length. By the time I got home, it was almost over, but I did manage this shot of the final moments through the trees at the rear of our apartment, an 8x neutral density filter hand-held over the front of the lens.
Canon G3X on manual. ISO 125 1/1000 at f/11 + 8x ND filter.