The Sky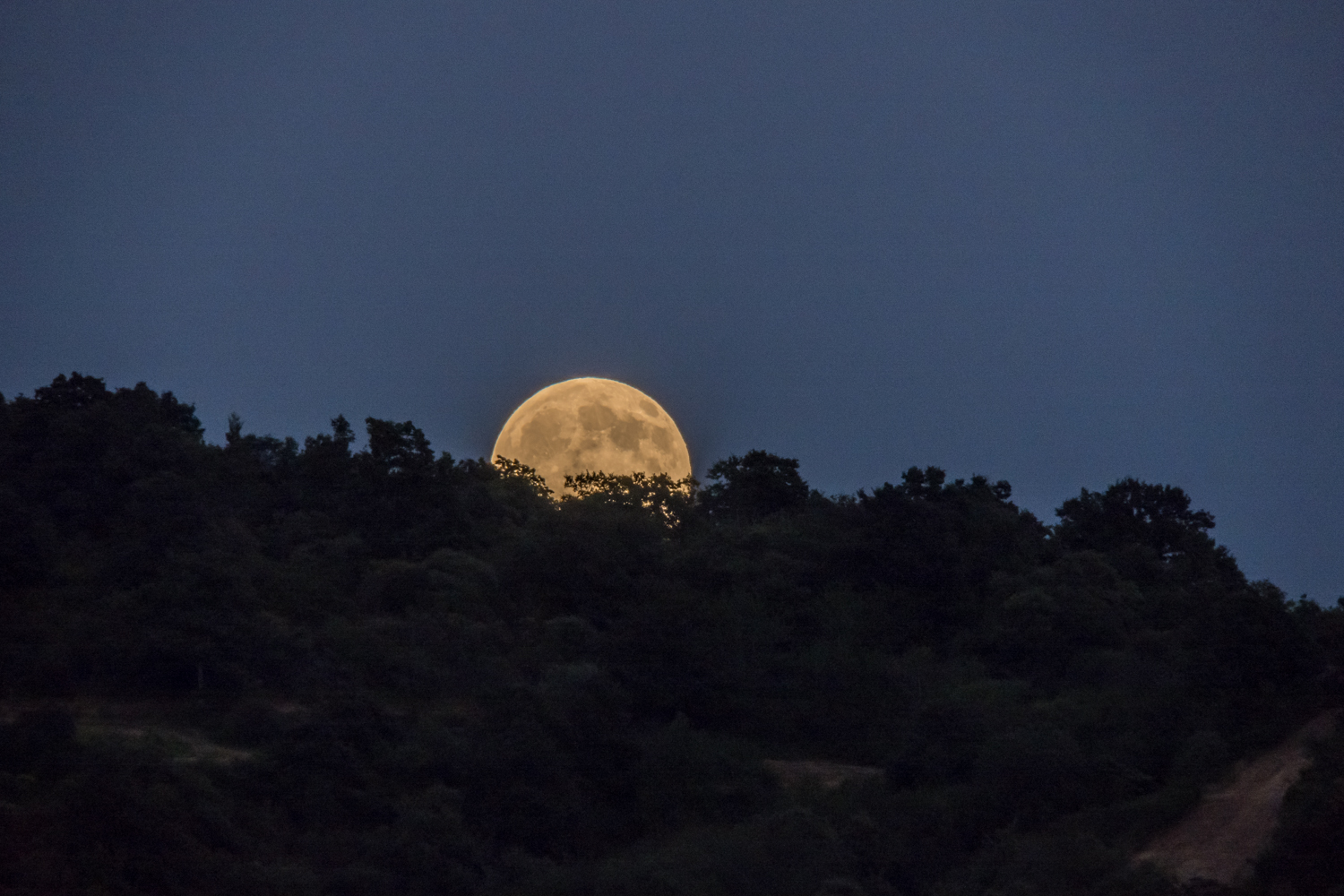 The full moon of 19 July rising over the hills opposite our house at Le Gupole, Tuscany
Canon G3X ISO500 1/20 at f/8 on full zoom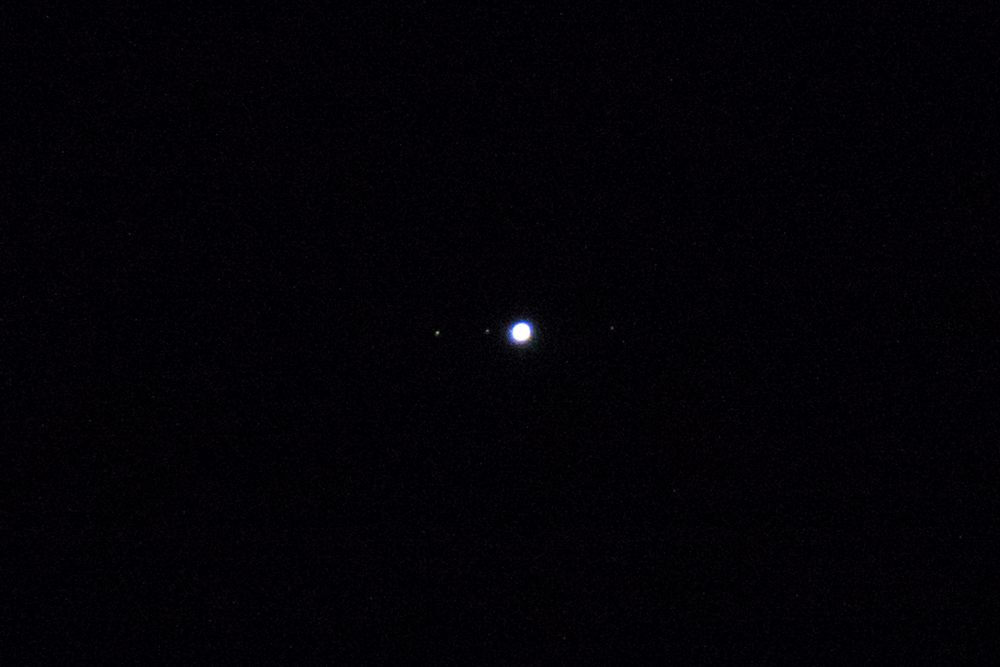 My first shot of Jupiter and its four visible moons with the Canon G3X. Impressively clear given the shot is handheld – the IS in the G3X never ceases to amaze. From left to right the moons are Ganymede, Europa, Io(appearing to be touching Jupiter at about nine o'clock) and Callisto.
ISO400 1/30 at f/5.6 on full zoom and cropped/tweaked in LR. Exact timing at GMT+2: 21:30.13
Yesterday's transit of Mercury across the Sun taken during a late afternoon break in the clouds here at Le Gupole. Mercury is the smaller dot to the left; the other mark is a sunspot.
Canon EOS40D with Canon EF 70-200mm lens at 176mm with 3.0 1000x ND filter ISO100 1/8000 at f/18. Handheld shot with the diaphragm  button depressed to reduce the sun's intensity on my eye!
Timing 2.56 p.m. CEST (UTC+2). Location ~43N 12E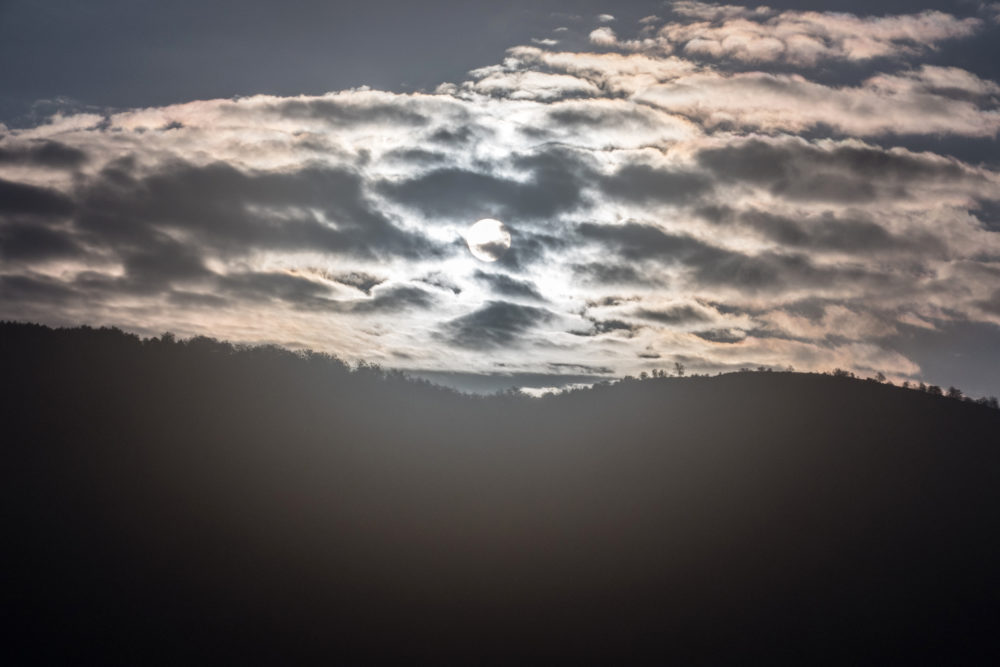 Sunrise over the Tuscan hills on our first morning back from Phuket.
Canon G3X ISO 125 1/2000 at f/11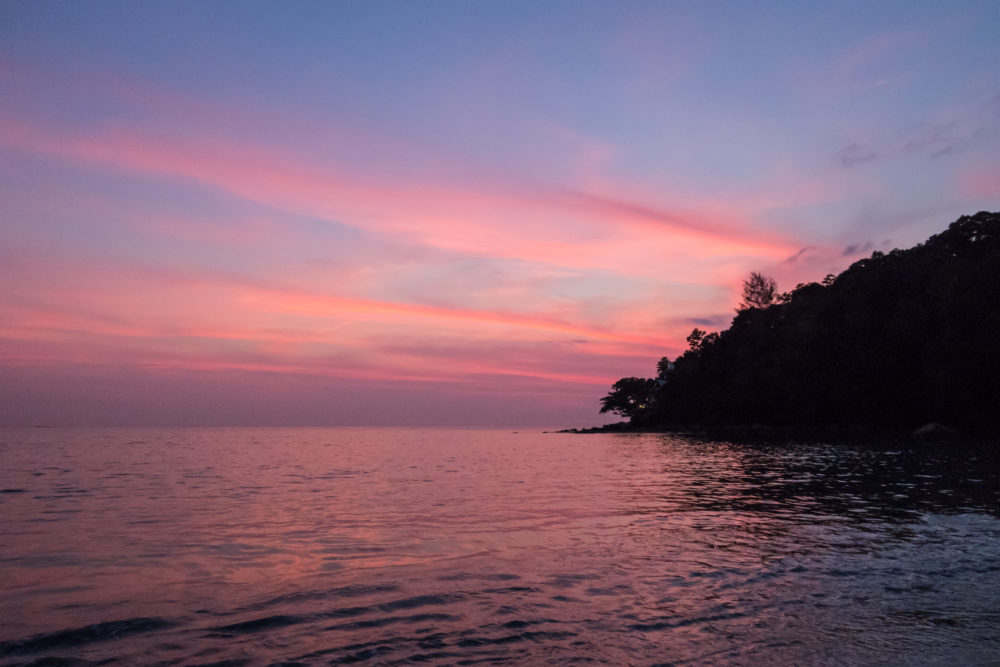 A final sunset from Kamala beach. Tonight we're heading back to Italy where apparently it snowed yesterday. Mmm …
Canon G3X ISO 800 1/125 at f/5.6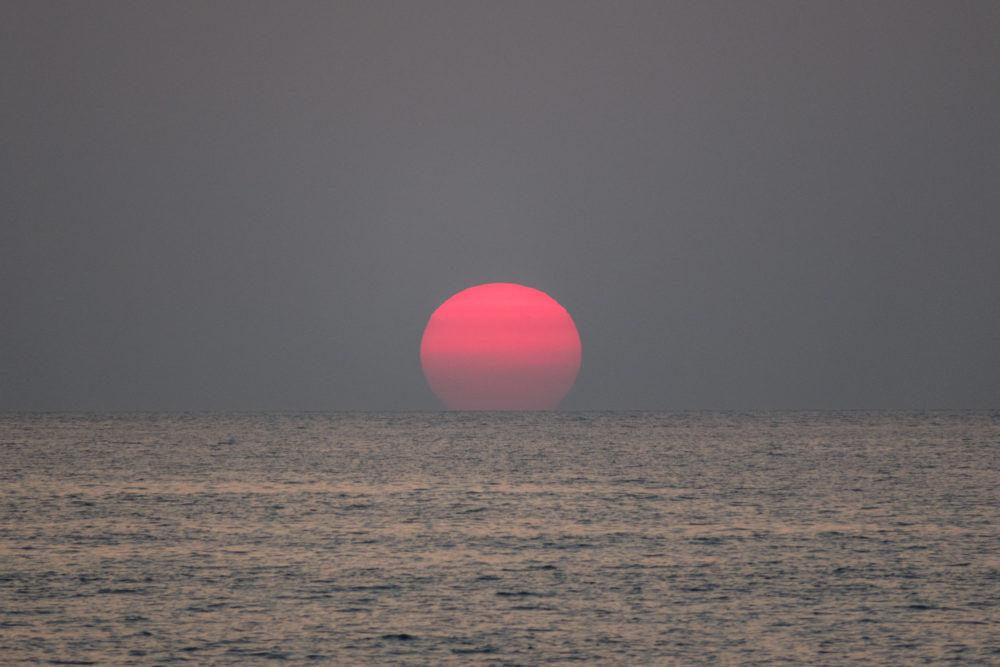 Magical sunset yesterday evening at Kamala Beach, Phuket
Canon G3X at 220mm (600mm equiv) ISO500 1/500 at f/6.3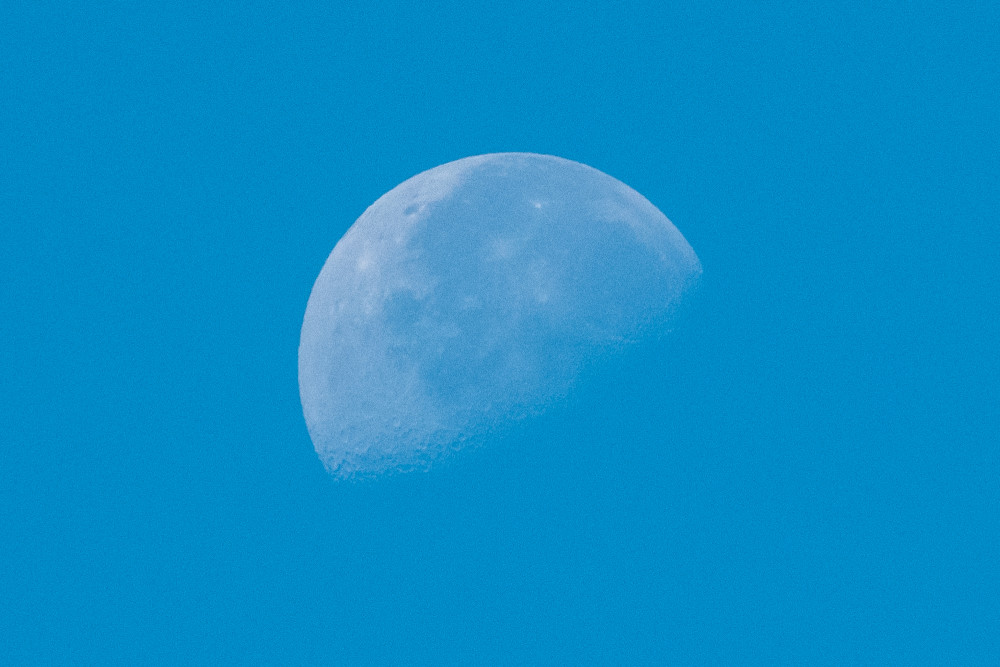 A waning moon over Kamala, Phuket at eight this morning.
Canon G3X ISO1000 1/2000 at f/8 & 220mm (600mm equiv). Adjusted and cropped in LR