USA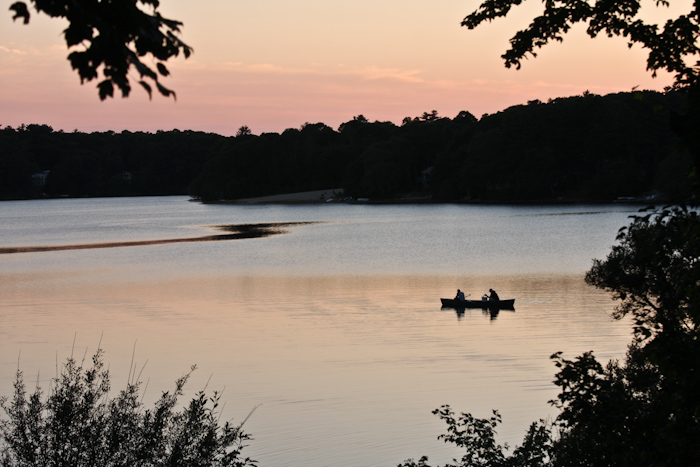 At several hundred metres across, Jenkins Pond, near Falmouth on Cape Cod, Massachusetts, is more of a lake than a pond. Whatever the name, it's a blissfully peaceful stretch of water that's fun for kayaking and swimming. And at sunset, for fishing…
Canon 40D with Canon 70-200mm f4 IS lens at 70mm. ISO200 1/100 at f9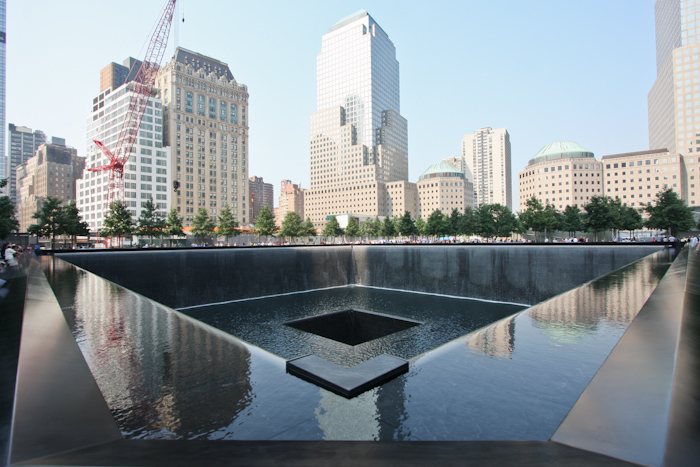 Visiting the 9/11 Memorial is a profoundly moving experience. Opened last year on the 10th anniversary of the attacks, it comprises two huge pools located on the footprints of the original Twin Towers. Water falls thirty feet into the pools and from there into a central void. The names of all who perished are inscribed on the outside walls of the pools.
When the site is complete, there will be over 400 swamp white oak trees and one other that is in the cluster of trees to the right of centre in a the photo. It is the single tree remaining from the original World Trade Center plaza that was found reduced to an eight-foot-tall stump by workers clearing the site. Removed, nurtured and now relocated on the site, it has become known as the 'Survivor Tree'.
Canon 40D with Canon EFS 10-22mm lens at 10mm. ISO100 1/80 at f8
The 60-storey John Hancock Tower, known locally as The Hancock, is Boston and New England's tallest building at 790 feet (241m). Its minimalist lines are in stark contrast to Trinity Church that stands next to it and which is shown reflected here.
Canon 40D with Canon EFS 10-22mm lens at 10mm. ISO400 f11 at 1/250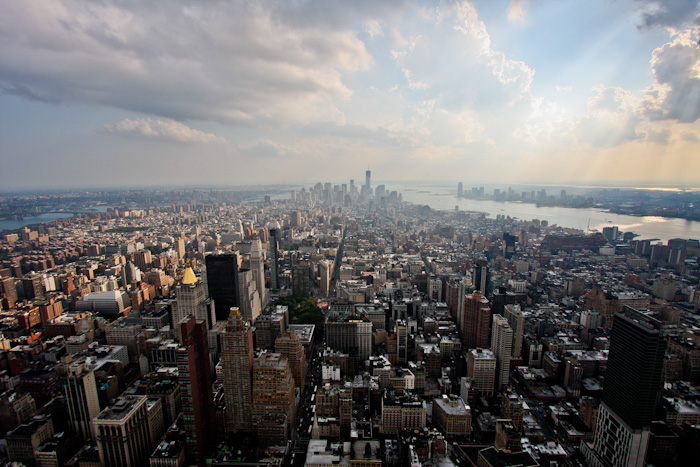 Looking south from the 86th floor of the Empire State building, with the new Freedom Tower rising from Ground Zero and a storm drifting through Newark across the Hudson River. If you look carefully, you can see the Statue of Liberty at the left end of the upper of the two islands in the distance.
Canon 40D with Canon EFS 10-22mm lens at 10mm  ISO200 f5 1/1500