Samburu Birds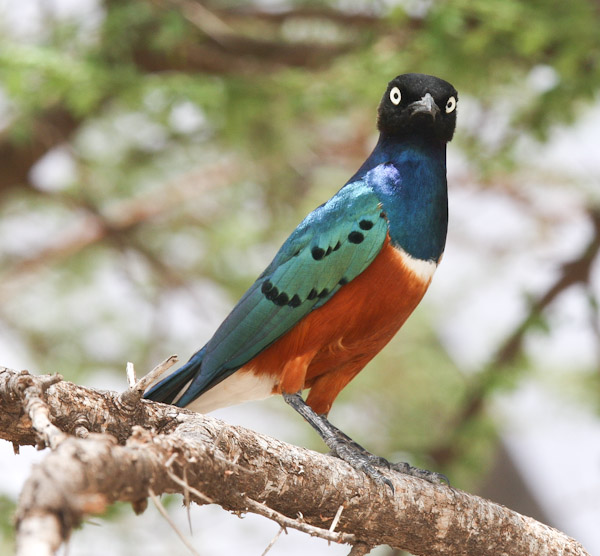 Location: Buffalo Springs, Samburu, Kenya
The Buffalo Springs National Reserve is one of three adjacent reserves in the north of Kenya, about 200 miles from Nairobi. It butts onto Samburu, while Shaba is a few miles to the east. The Uaso Nyiro river runs through all three reserves and forms in parts the border between Samburu and Buffalo Springs reserve.
Buffalo Springs is the least arid of the three and there's plenty of bird life in the acacias and Doum palms, along with a wide range of four-footed wildlife of various sizes. A small example of what's around is shown here – in order from left to right:
Superb Starling, White-throated bee-eater, Lilac-breasted roller, White-headed Buffalo-Weaver, Red-billed hornbill, 2x Superb Starling and  Dodson's Bulbul.