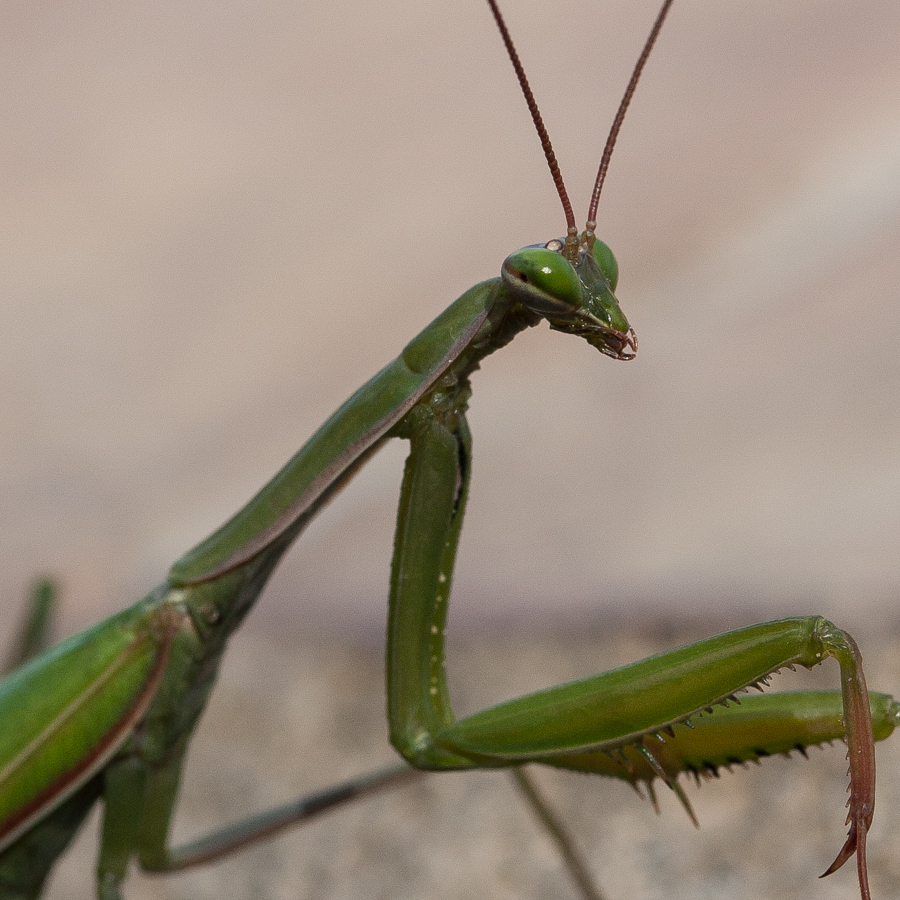 A few minutes before I took this shot, this male praying mantis had been floating face down, legs sprawled, in the swimming pool. Whatever stroke he was trying, it wasn't proving successful, so it was fortunate for him that I wandered past and fished him out. He stood in the sun for some considerable time drying out – you can see a droplet of water on his head behind the antennae – and he was only too happy to repay my service by posing for a few pictures. Just in case he thought it was all too much fun, I then moved him into greenery far from the pool.
Location: Tuscany, Italy
Canon 40D with Canon EF-S 60mm macro lens. ISO 160 f6.3 1/320. Tweaked in LR.