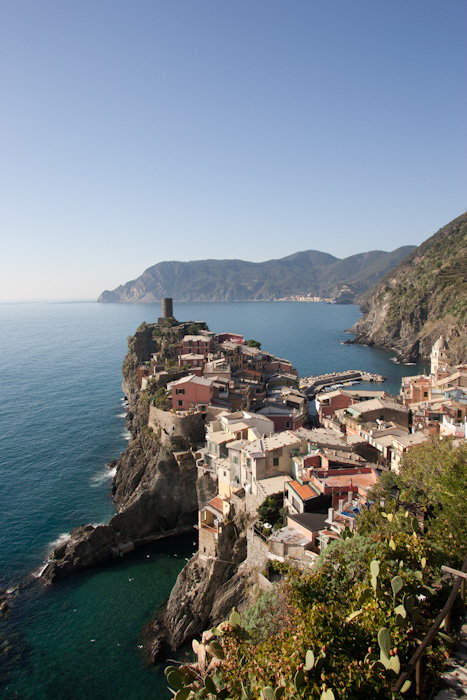 Vernazza is one of the five 'Cinque Terre' towns on the Ligurian coast of Italy, and for me, I think, the favourite. Maybe that is as much to do with a couple of delicious meals of fresh anchovies I've eaten there as the picturesque nature of the town.
The Cinque Terre is a beautiful area of rugged hills on which vineyards and olive groves cling for dear life, tranquil walks along the 12 km coastal path and four lovely towns – I wasn't so taken with the fifth, the larger Monterosso, which can be seen in the distance in this shot, although it's a good place to start your walk.
Very busy in the summer season, the area is probably best visited in the spring, autumn or even winter since its benign climate means that it's never really cold.
Canon 1D MkII with Canon 17-35mm f2.8L lens at 20mm; ISO 200 f5.6 1/1000