Birds
This chap is one of several who have discovered the feeders outside my conservatory window. Located only about five feet from where I am sitting, the feeders give me a front-row seat of the activity and a great opportunity for capturing the antics of the birds.
Canon G3X ISO800 1/1000 at f/7.1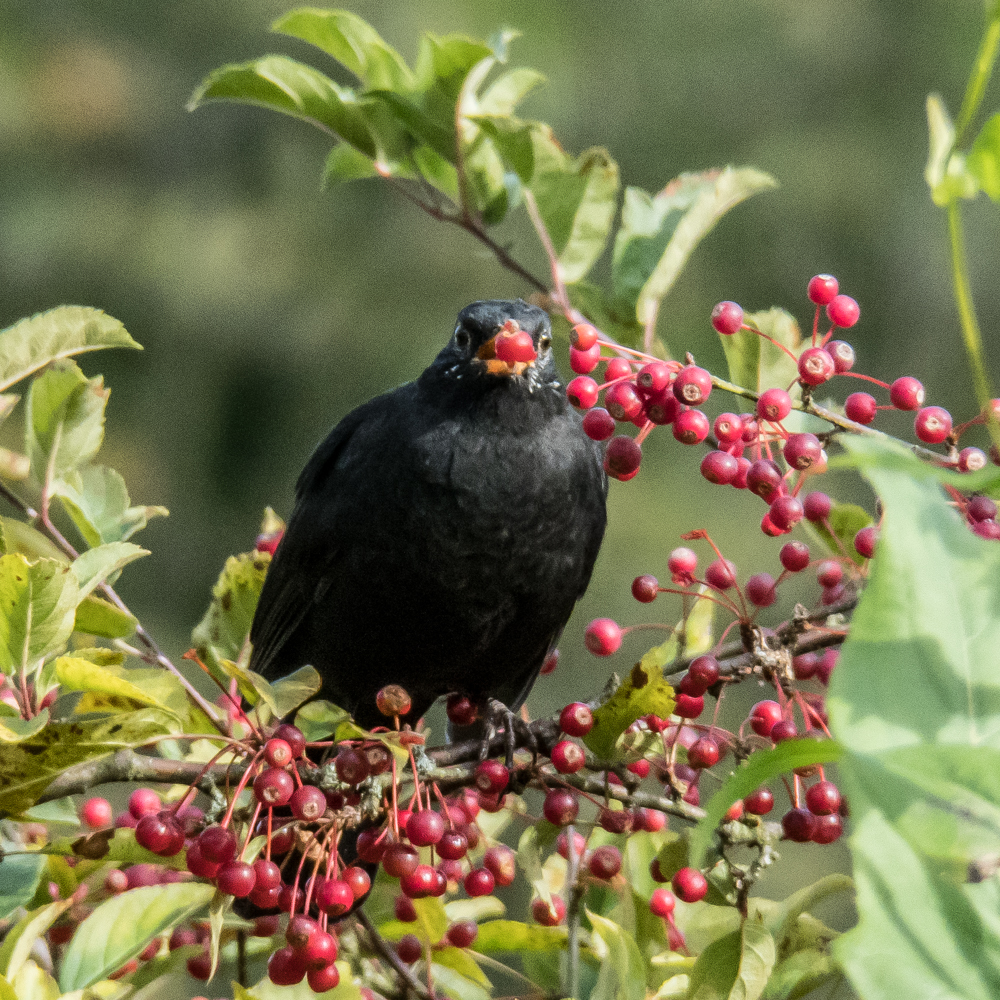 A happy blackbird surrounded by lunch at the RHS gardens, Harlow Carr, Harrogate
Canon G3X ISO400 1/800 at f/8 full zoom – 600mm equiv + cropping in LR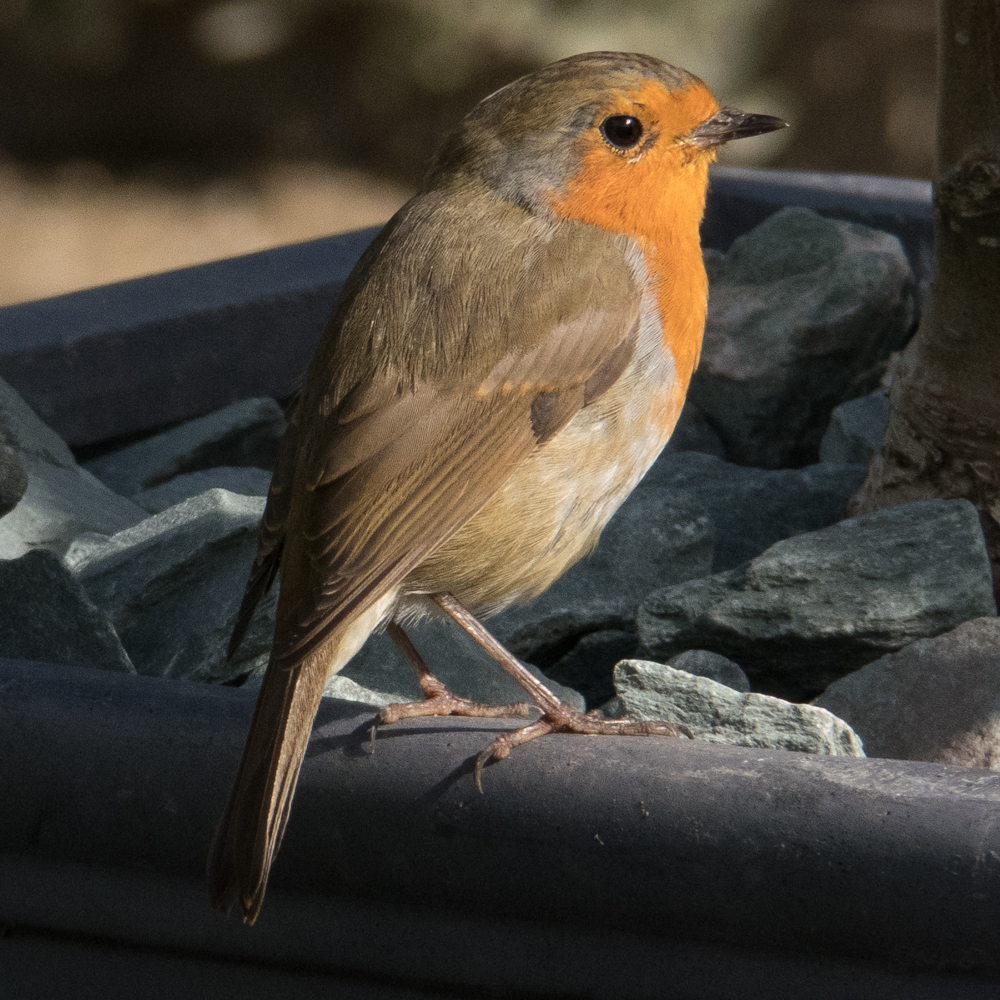 Spent a great morning at the wonderful RHS Harlow Carr gardens, Harrogate, on 2 October. This little fellow popped up for a photo shoot, giving me about ten seconds of his valuable time. There will be more shots from the gardens of the course of the next couple of weeks.
Canon G3x ISO400 1/1000 at f/9. Full zoom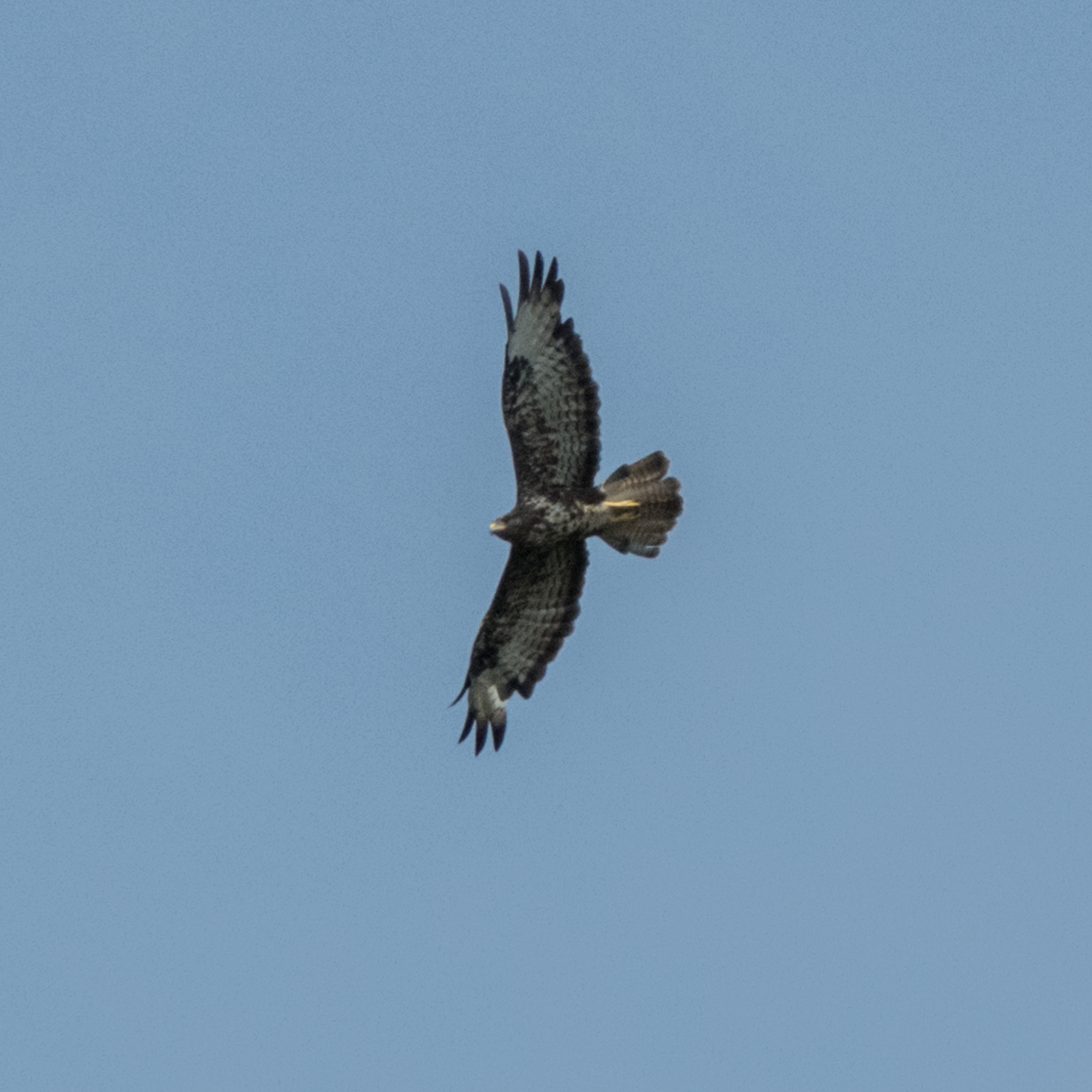 One of a pair of buzzards (hawks in the US, poiana in Italy) that swoop, glide, soar and hunt over and around us in Le Gupole. They call to each other frequently. wingspan is 113-128cm.
Canon G3X ISO400 1/1250 at f/8 220mm (600mm equiv)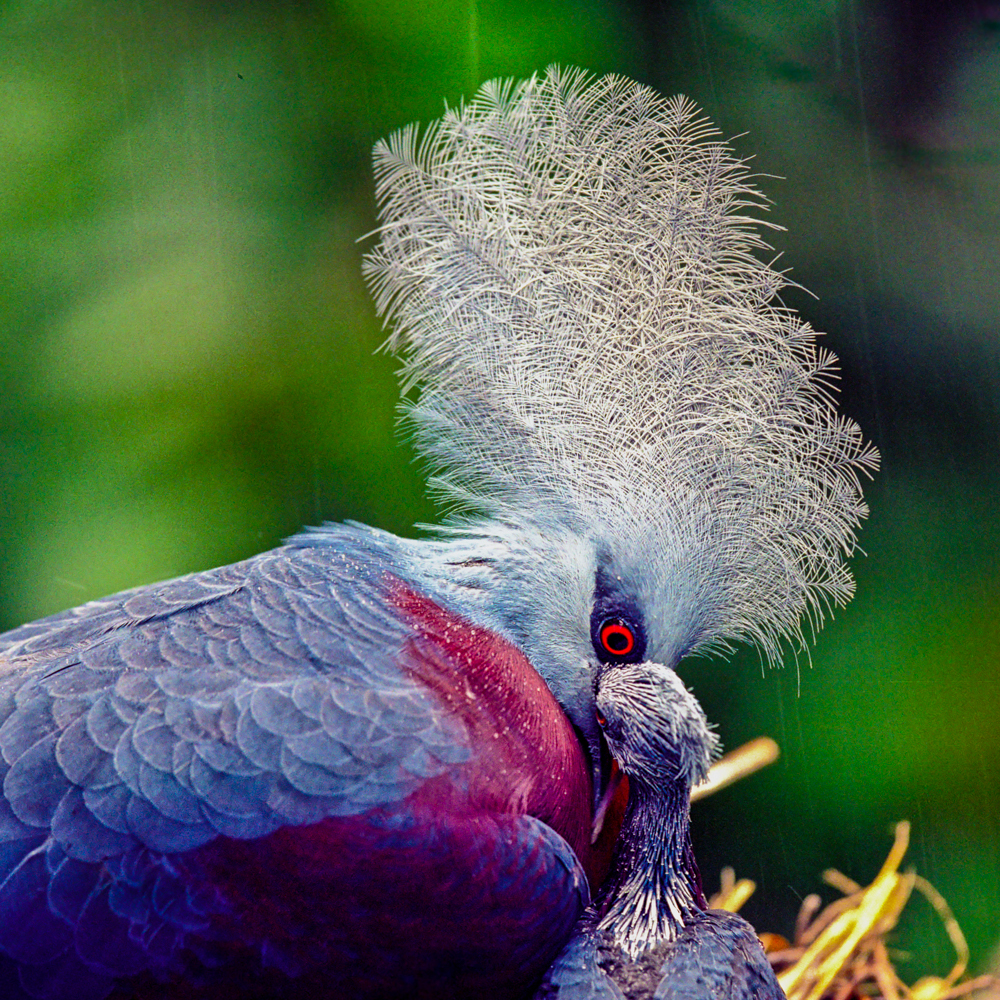 A Western (or Common or Blue) Crowned Pigeon feeding its chick in the pouring rain in the aviary in Hong Kong Park. This shot was taken many years ago in pre-digital days with a Canon EOS3 and Canon EF 300mm f/2.8 IS L lens with negative film stock. The streaks are rain!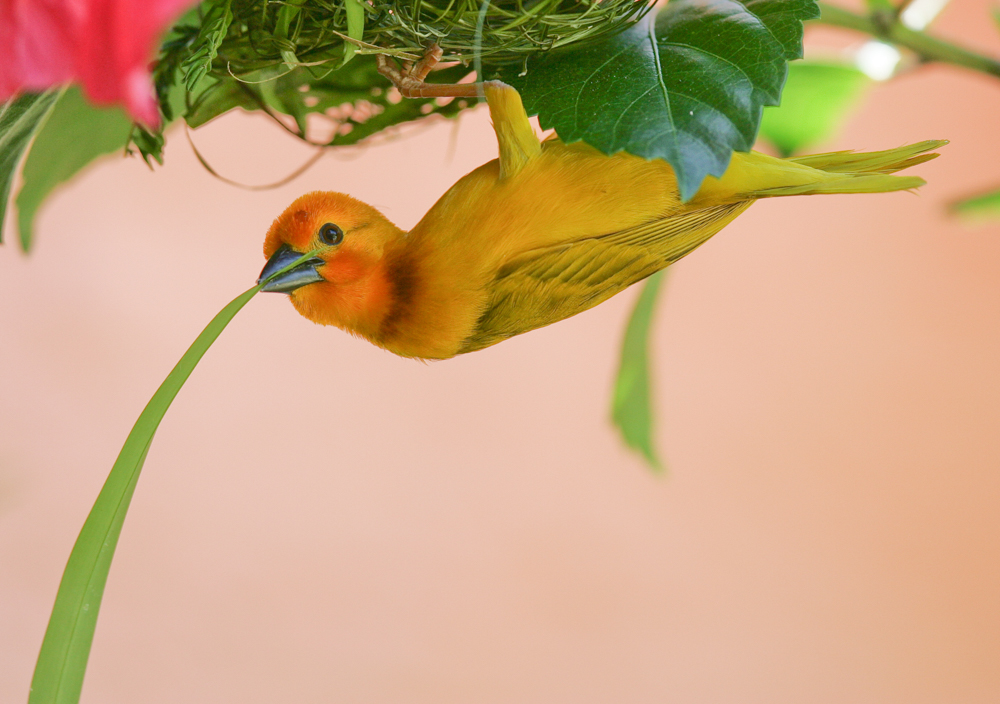 A golden palm weaver building his amazing nest from carefully woven palm leaves. It takes a bout two days to build and if the female doesn't like it, she'll boot it to the ground!
Canon EOS 1D MkII with Canon 300mm L IS lens ISO400 1/800 at f/3.5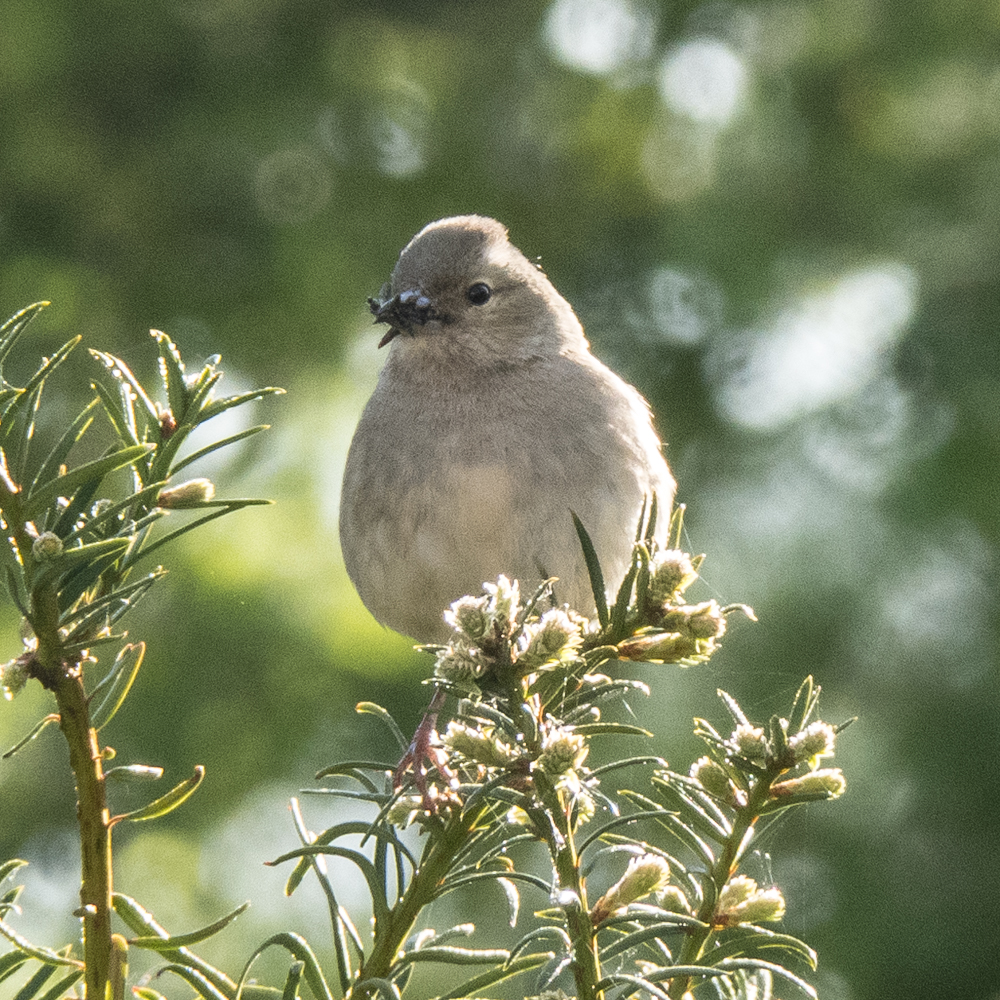 This is either a chiffchaff or a willow warbler – advice needed! Whichever, he was enjoying the early morning sun in the garden at Kirklington, Notts. UK
Canon G3X ISO500 1/320 at f/8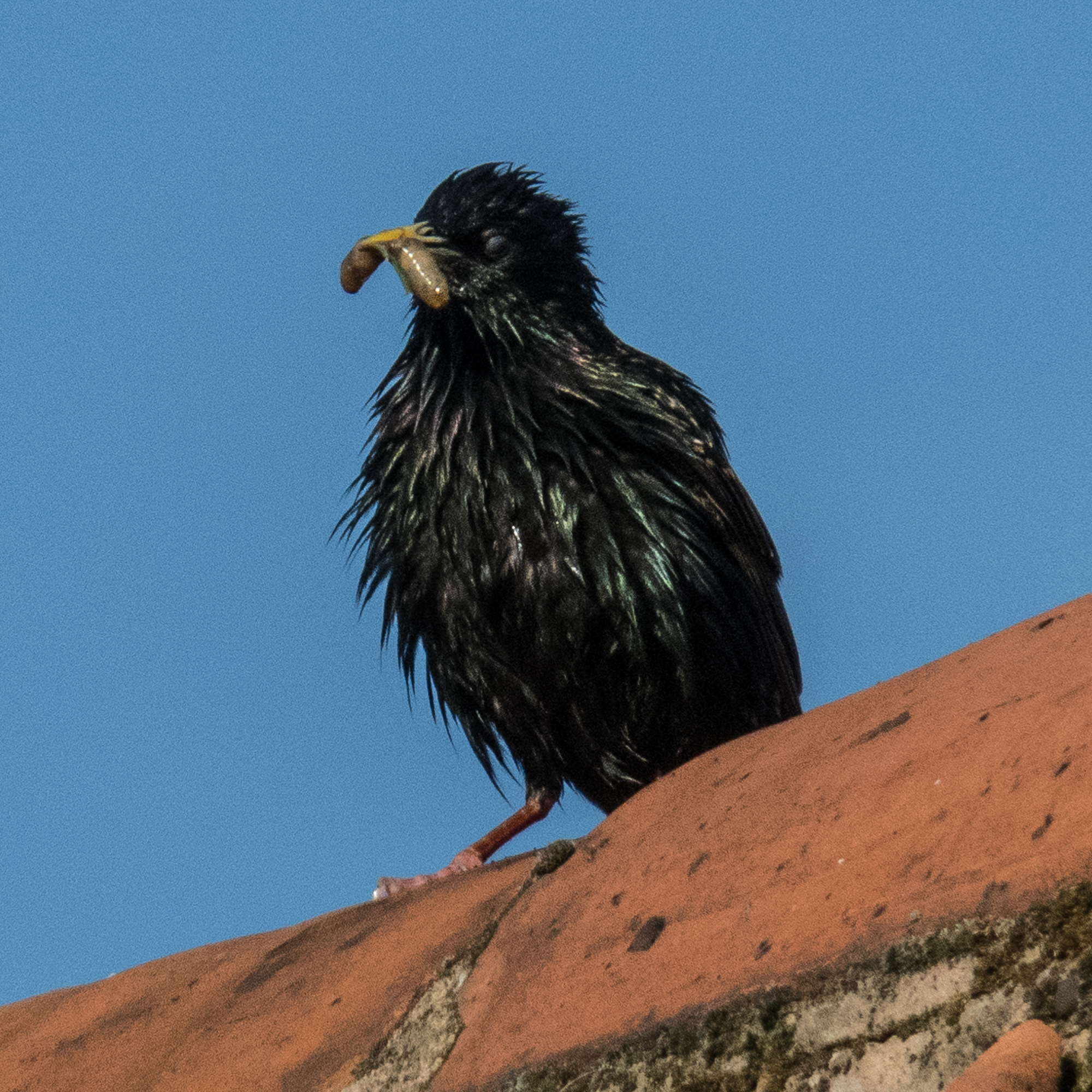 This blackbird looks as if he dived into a stream to get his prized grub. He certainly wasn't going to let it go.
Canon G3X ISO500 1/2000 at f/8