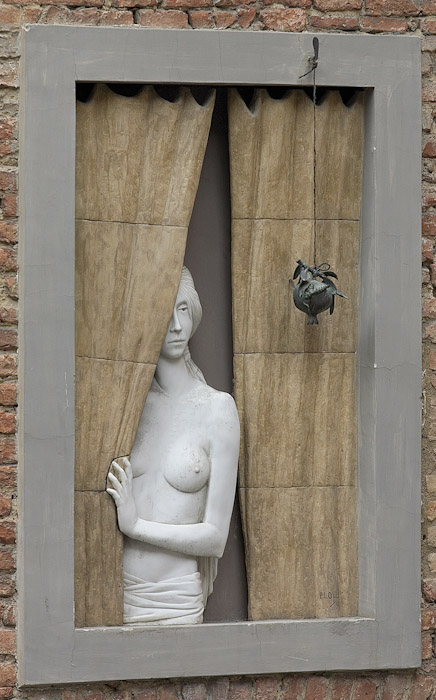 This interesting sculpture can be found in Siena on the way into the town after leaving the piazza in front of the church of San Francesco.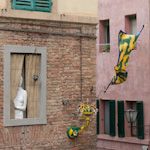 It is a modern work – 1995 – but it is connected with one of the ancient contrade of Siena: the Bruco (caterpillar). This contrada has always been associated with the silk trade and on the sculpture can be seen a rose hanging by a thread on which there us a crowned caterpillar – the symbol of this contrade. The Bruco contrade is part of the huge spectacle of the Palio every year in the Campo di Siena. It is one of only four 'Nobil' contrade, having been given this title back in the 14C.
The small image on the right shows the sculpture in relation to the surrounding buildings, as well as the flag of the Bruco contrada.